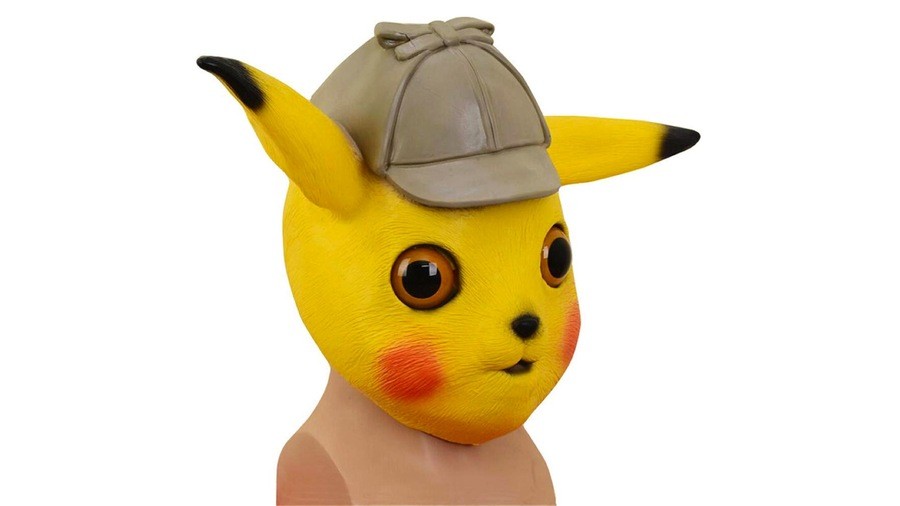 Pikachu is lovely, the entire Pokémon franchise is pretty lovely, and you usually can't go wrong with a nice piece of Poké-merchandise or two to brighten up someone's day. This, however, is very not lovely.
Introducing the 'Movie Pokemon Detective Pikachu Cosplay Mask Latex Animal Headgear Adult Child Halloween Cosplay Costume Props Mask', as it's subtly named on Amazon. Available for just £24 at the time of writing, the mask is made of "100% natural latex" which is apparently eco-friendly and non-toxic.
It's said to fit most adult heads and is apparently suitable for "cosplay party, fancy dress party, gift, costume party, carnival, Christmas, Easter, Halloween, fun activities, and outdoor". We'd argue against all of those, but there you are. Enjoy some more pictures below.
This (almost) accurate Pikachu mask is available as we speak from a third-party seller on Amazon Japan - there's only one left in stock at the moment, though, so do hurry!
Interestingly, the Amazon seller, YBBDHD, ends the listing by saying, "If you have any questions, please feel free to contact us". To be honest with you, YBBDHD, we have several questions. And we've absolutely no idea where to start.
Remember the "you're adorable" line from the Detective Pikachu movie? Yeah, not so much.
[source amazon.co.jp, via nintendosoup.com]