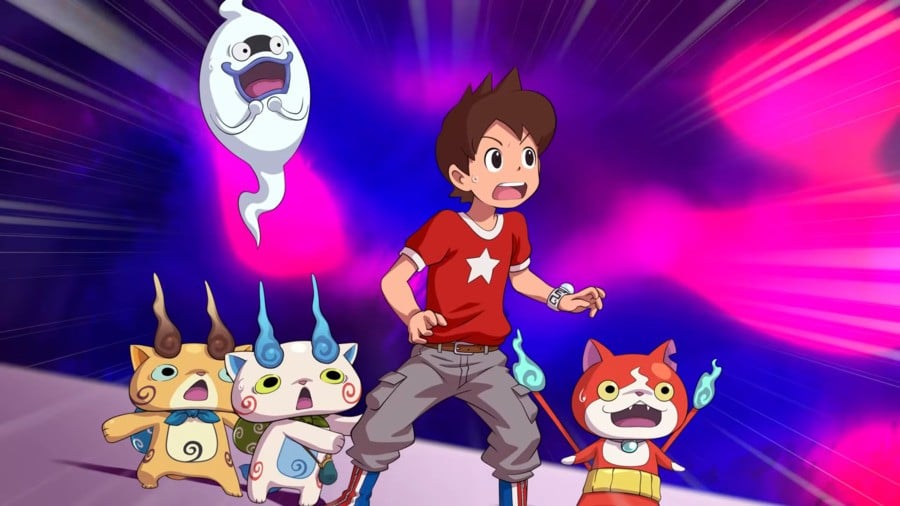 Yo-Kai Watch has had a good run exclusively on Nintendo systems over the years, but it appears the series will soon branch out. Overlooking the odd mobile spin-off, Level-5 has announced Yo-Kai Watch 4 is coming to PlayStation 4 in the near future.
The fourth main entry in the Yo-Kai series was the first one released on the Switch and it only arrived on the system earlier this year in Japan. Although this latest entry topped the Japanese charts when it was released on Nintendo's hybrid device, overall sales were reportedly "disappointing" compared to previous releases.
Meanwhile, Switch owners outside of Japan are still waiting for Yo-Kai Watch 4 to be localised. Fortunately, Level-5 has already confirmed the now-former Switch exclusive will eventually be released in the west. It just needs to lock in a date.
Back in July, Level-5 also announced it would be releasing an enhanced version of the original Yo-Kai Watch game on the Switch (at least in Japan) this September (aka. this month). We wouldn't be surprised now if the Japanese publisher and developer decided to make this game available on the PS4 as well.
What are your thoughts about this? Tell us below.
[source destructoid.com]