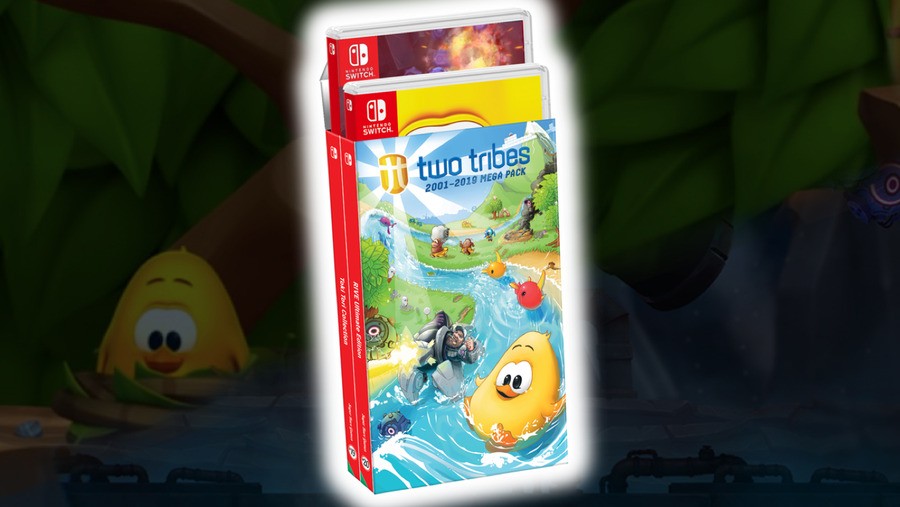 A physical Two Tribes 2001-2019 Mega Pack is set to be released for Nintendo Switch by Super Rare Games, and pre-orders are kicking off tomorrow.
The release aims to celebrate 18 years of Two Tribes' history and includes info on the studio's games and hidden extras. It comes in a custom-created box which and contains the Toki Tori Collection and RIVE: Ultimate Edition limited editions - both of which will also be available separately as standalone releases on Super Rare's site.
As you can see in the image above, you'll receive two boxes and two cartridges in the collection. Each one contains three games:
Cart 1 - Toki Tori Collection : Toki Tori 1, Toki Tori 2+, Toki Tori Game Boy Colour Version
Cart 2 - RIVE: Ultimate Edition : RIVE, Swap This!, A demo for the unreleased Three Tribes
The Mega Pack will be limited to 3,000 copies, while the standalone copies of each cart will be limited to just 2,000 each. Pre-orders are going live at 10am PDT / 1pm EDT / 6pm BST tomorrow, 15th August.
Are you a physical collector? Will you be splashing the cash on this Mega Pack bundle? Tell us below.