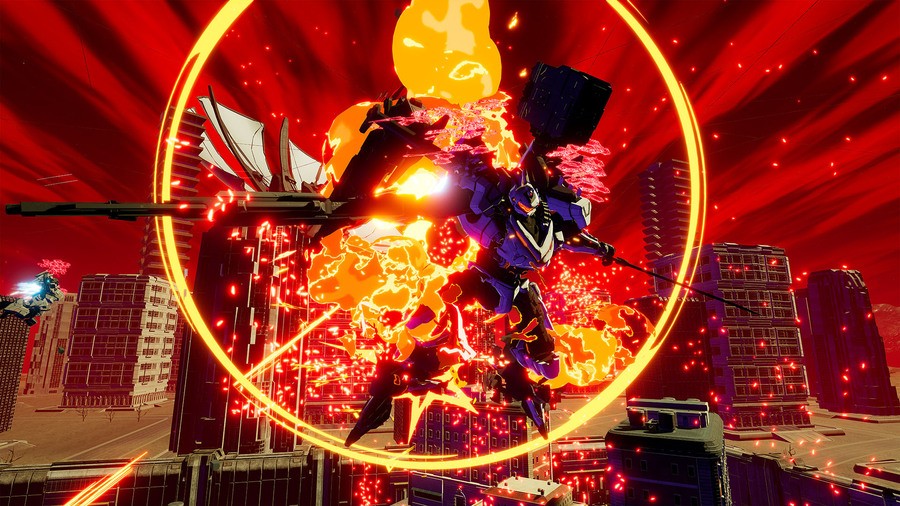 Daemon X Machina is a mech-action game that actually cares about what its fans think. Over the course of the game's development, Marvelous Entertainment has continually called on its fanbase to provide feedback and share their thoughts about how to improve the game. There has even been lengthy demos and messages of thanks from the producer, Kenichiro Tsukuda.
It should come as no surprise then that the developer of this title has taken onboard even more advice from fans. In a Daemon X Machina interview viewable on the Switch news feed, Tsukuda explained how his development team made frame rate a top priority after users raised concerns about the demo:
We took all the main points that users brought up. A lot of users mentioned that they wanted a better frame rate. When we released that demo, the was still early in development and had a lot of adjustments that need to be done. So, it was something that we were actively working on, but when we saw the user feedback we made sure to make that one of our top priorities.
With so many developers and publishers often under fire on the Switch for failing to provide silky-smooth experiences, it's nice to see a developer putting frame rate at the forefront of its development priorities.

Marvelous Entertainment has even made an effort to display other adjustments to the game in entire videos. You can read more about these major improvements in our previous post or view the video below:
Did you try out the demo of Daemon X Machina? Will you be picking this one up when it finally releases this September? Tell us below.
[source gonintendo.com]