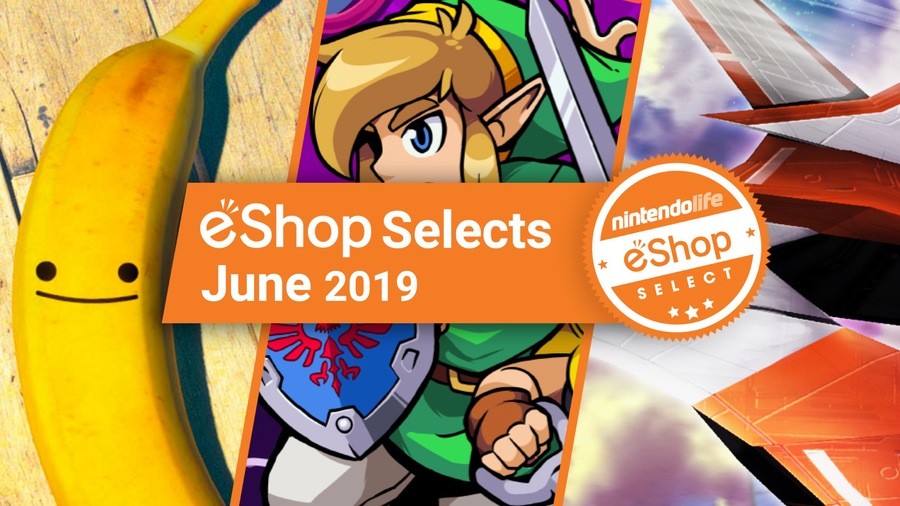 While we imagine a fair few of you reading this are already tucking into this month's mega Mario release, there have been plenty of wonderful games also appearing on the humble eShop. With the month of June now officially coming to an end, it's time once again for the Nintendo Life eShop Select awards!
These awards aim to celebrate the best of Nintendo's digital store, giving some love and attention to the games that could so easily be missed in the Switch's ever-growing library.
So, let's get started! Here are the best Switch eShop games of June 2019!
Honourable Mentions:
While these titles didn't quite make our top three this month, they're still certainly worth checking out.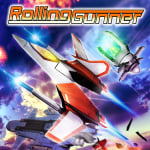 Publisher:
Mebius
/
Developer:
Mebius
Release Date:
20th Jun 2019 (USA)
/
20th Jun 2019 (UK/EU)
Taking third place in our list this month is Rolling Gunner. Directed by ex-Cave dev Daisuke Koizumi, this is one of the most addictive, accessible and downright fun shmups currently available on Nintendo's system. We recently gave it a glowing 9/10 review, praising it for welcoming newcomers into the genre while simultaneously offering a blisteringly difficult challenge for veterans. Like shmups? Go and check this one out.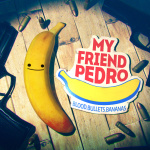 Publisher:
Devolver Digital
/
Developer:
DeadToast Entertainment
Release Date:
20th Jun 2019 (USA)
/
20th Jun 2019 (UK/EU)
Next up is My Friend Pedro, an utterly bananas title that had us seriously intrigued since it was first announced. It isn't perfect by any means - we noted some not-so-friendly controls and unwanted repetition as slight downers in our review - but its ludicrously over-the-top violence and comedy elements still won over enough members of the team to see it reach second place in our list this month. We had fun with this one, and we hope you do too.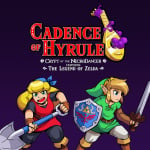 Publisher: Nintendo / Developer: Brace Yourself Games
Release Date: 13th Jun 2019 (USA) / 13th Jun 2019 (UK/EU)
It almost feels unfair including this one in a list of eShop titles which might have slipped under the radar - you know, what with the whole Zelda element and all - but its very existence also sums up exactly why we love the eShop so much. Yes, Cadence of Hyrule takes our number one place by some margin this week, with almost every staff member shoving it right to the top of their lists.
And for good reason, too; from the unique style of gameplay and the nostalgic Zelda content to the unbelievably good soundtrack that'll have you groovin' to the beat as you play, this is one seriously entertaining ride. This isn't just a brilliant game, it's a brilliant Zelda game, and one that you won't want to miss.
---
< Nintendo Life eShop Selects - May 2019
What was your favourite eShop game last month? (148 votes)
Cadence of Hyrule45%
My Friend Pedro9%
Rolling Gunner3%
Contra Anniversary Collection12%
Slay the Spire10%
Citizens of Space1%
Cybarian: The Time Traveling Warrior1%
Timespinner3%
Blade II - The Return Of Evil1%
We. The Revolution1%
Warlocks 2: God Slayers1%
Something else (comment below)13%
Please login to vote in this poll.
---
How we decide our eShop Selects top three: As we reach the end of every month, the Nintendo Life staff vote on their favourite titles from a list of games selected by the editorial team. To qualify for this list, these games must have been released primarily as a digital Nintendo Switch eShop title in that particular month, and must have been reviewed on Nintendo Life; we select the qualifying games based on their review scores.
Staff are then asked to vote for three games that they think deserve to sit right at the very top of that list; first choice gets 3 points, second choice gets 2 points, and third choice gets 1 point. These votes are then tallied to create a top three list, with the overall winner taking that month's top prize.