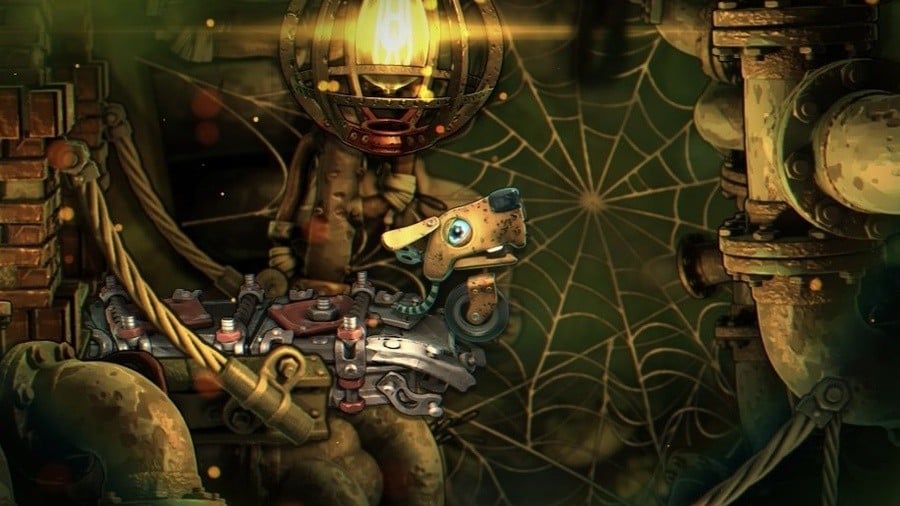 It seems like The Unlikely Legend Of Rusty Pup might not be released on a Nintendo platform after all.
Following on from the cancellation of the 3DS version and a development swap from Wii U to Switch, Gory Detail's Chris Seavor – best known as the creator of Conker – has now said he needs a break from Rusty Pup.
During an interview with VGC, he supposedly dampened expectations of a possible Switch port:
I've lived and breathed Rusty Pup for nearly four years now, day in day out, so I needed a bit of a break to work on other things and the longer you leave something behind the more difficult it is to return to it.
To put things in perspective, this game was originally announced for the Wii U in 2013. Since then, it has been released on PC and iOS. The cancellation of the 3DS version was due to the handheld's small display resolution.
Gory Detail has also decided to pause work on a spiritual successor to Conker's Bad Fur Day to instead focus on a different project with broader appeal. As this new game is still in the early phases of development, no platforms have been confirmed.
The good news is, there's a new game in the pipe-works. I've pretty much finished the concept and game loop, even have a good name for it… Now just the minor task of 1,000 graphic assets and a million lines of code to make it all work!
If you're curious to know more about Rusty Pup, check out our hands-on with the PC version.
Have you been waiting for this game to arrive on the Switch? Do you think we'll ever see Rusty appear on a Nintendo platform? Share your thoughts below.
[source videogameschronicle.com]