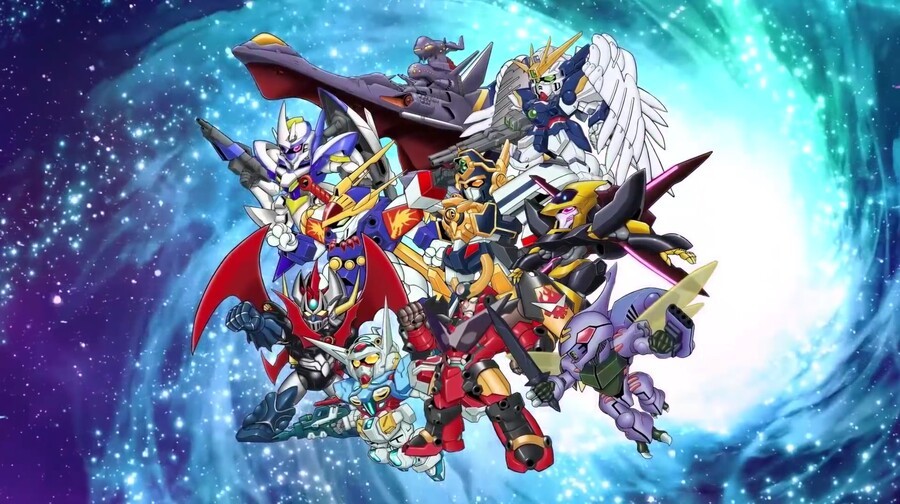 Both Super Robot Wars V and Super Robot Wars X, two titles previously only available on PS4 and PSVita, are set to launch for Nintendo Switch.
The news comes from the official Japanese account for the Super Robot Wars series, which notes that both Switch and Steam versions are on the way for each game, and that more details will be published in this week's Weekly Famitsu, which releases on Thursday 25th.
Switch owners were also recently treated to Super Robot Wars T, a game we thought was well worth checking out. Here's a snippet from our full review:
This is one of those rare games that's appealing to fans of every part of the package and at every level: Tactical RPG genre fans can have a great time whether they're just here to pass a few hours with some well presented action or wish to turn up the difficulty and fuss over every stat and build. Mecha fans, ranging from "I think I remember liking the red one in Evangelion" to "I built an MG Gunpla once and only cried a little when I messed up the decals" and even the heady highs of "My first Mazingerviewing was a Betamax fansub at anime club" are equally well-served.
It's unclear whether or not the games will receive a western release; the PlayStation versions are currently only available in Japan, so we'll have to wait and see if these new versions spark an international release.
Excited for more Super Robot Wars action on your Switch? Here's hoping they make it over to the west.
[source twitter.com, via siliconera.com]