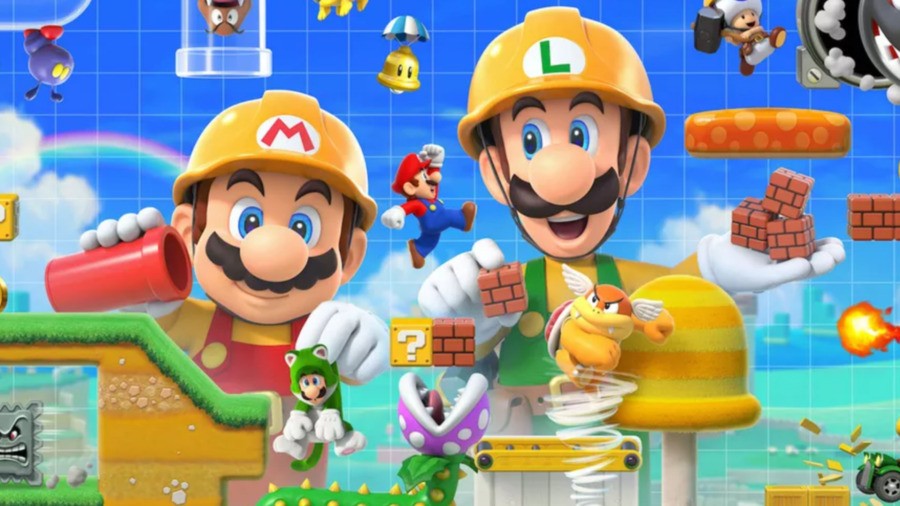 We all thought that Super Mario Maker 2 would be a pretty popular release, but new financial data from Nintendo has revealed that it's a little more than simply 'popular'.
Nintendo has released its official financial results for the three months ending on 30th June 2019. In that time, Super Mario Maker 2 has gotten off to what Nintendo has called "a good start" by selling 2.42 million copies worldwide.
The data only covers April through June 2019, and the game only released on 28th June; you've probably worked it out already, but that means that Super Mario Maker 2 managed to sell all of those copies in just three days. Wow.
We haven't heard of a Nintendo game having this level of success since Super Smash Bros. Ultimate launched late last year. The game sold 1.2 million copies in its first five days in Japan alone, with later figures revealing that it had surpassed 3 million sales in the US within a week and a half.
Nintendo's data also notes that "sales of titles released in previous fiscal years and titles released by other software publishers continued to grow at a steady pace" over the three-month time frame, including Mario Kart 8 Deluxe which sold another 1.2 million units.
Things certainly are looking good on the Switch software front. Did you buy a copy of Super Mario Maker 2? Let us know in the comments.
[source nintendo.co.jp]