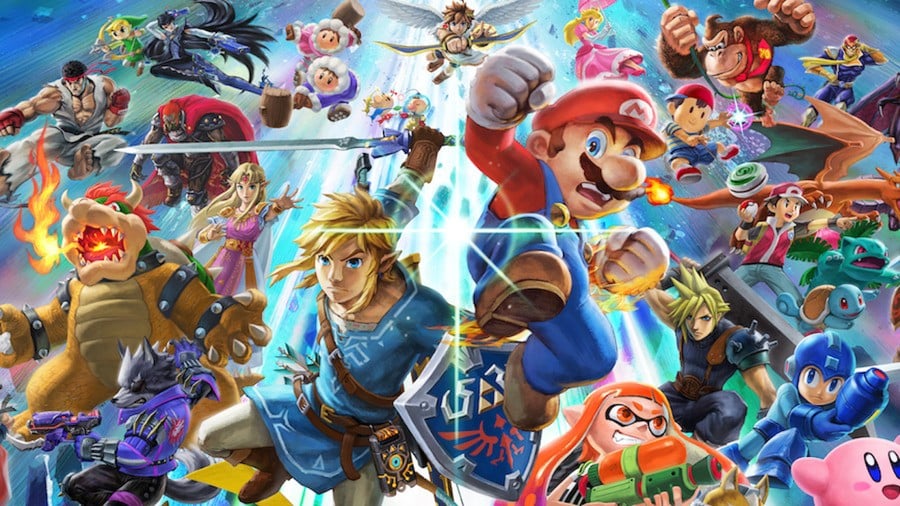 Super Smash Bros. Ultimate has sold three million copies in the US after just eleven days on sale, breaking multiple records in the process.
According to Nintendo's internal sales data, the game has become both the fastest-selling Nintendo Switch game of all time in the region, and also the fastest-selling game in the Super Smash Bros. series. We recently reported on the fact that the very same milestone was also hit in the UK market, with early sales in Japan seeing similarly impressive levels of success, too. These statistics are expected to cement the fact that Nintendo is currently the top-selling US software publisher of 2018.
In celebration of the news, Nintendo has also shared some additional statistics. Bear in mind that the following data comes from Nintendo of America and is specific to the US only:
- Nintendo hardware unit and dollar sales for 2018 are at their highest annual totals since 2011.

- Nintendo eShop sales have grown 105 percent over 2017.

- Evergreen Nintendo Switch games have set new milestones, with The Legend of Zelda: Breath of the Wild and Mario Kart 8 Deluxe selling over 4 million and 5 million units, respectively. Super Mario Odyssey has sold over 4.7 million units.

- In addition to the fast-selling Super Smash Bros. Ultimate game, other recently released games that continue to make a splash include Pokémon: Let's Go, Pikachu! and Pokémon: Let's Go, Eevee!, which together total 2 million units, and Super Mario Party at 1.4 million.
Are you one of the many who have already picked up a copy of the game? Are you surprised by any of the statistics shared above? Tell us below in the comments.