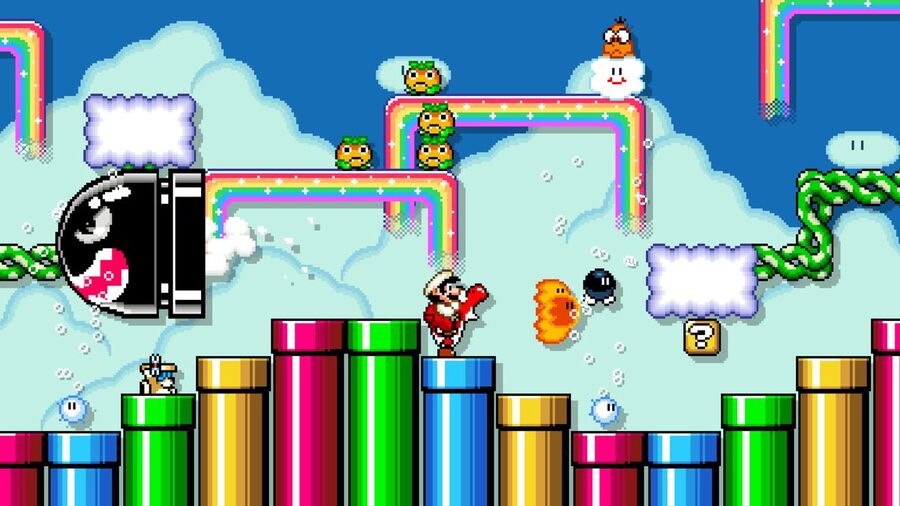 Just a couple of days ago, we shared the news that Super Mario Maker 2 had secured the lovely number one spot in the UK charts. The game saw the strongest opening sales for any Nintendo game in the region during 2019 so far.
Things are only getting better for the creative plumber, though, as Eurogamer reports that physical opening week sales for the title have almost doubled those of the original Super Mario Maker on Wii U. An exact sales figure hasn't been given, but it certainly seems that releasing a sequel was a very smart idea indeed.
Of course, the limited install base for the Wii U will likely have played a part in this - the original Super Mario Maker would no doubt have performed better if more people owned a Wii U to begin with - but the sales increase continues to demonstrate the success Nintendo is having just lately.
We've mentioned this a few times now, but if you have a copy of Super Mario Maker 2 and want to get the most out of the game, we'd urge you to join in the fun and share your courses with our shiny new community tool. Make sure to check it out and get involved!
Have you bought the game? Do you think it will go on to be one of Switch's best-sellers? Let us know your thoughts below.
[source eurogamer.net]