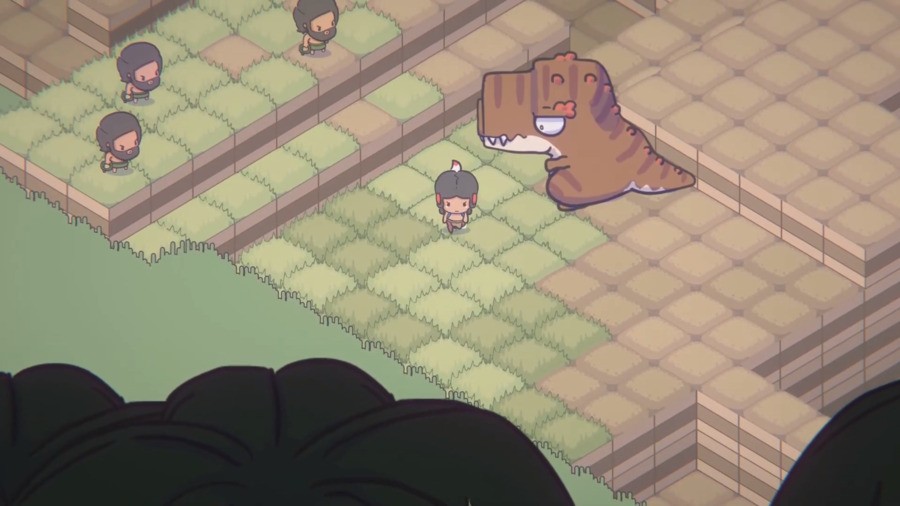 The Turok franchise may be experiencing a resurgence of sorts – with Universal Studios Interactive Entertainment revealing a new entry that has absolutely no resemblance to existing releases, in terms of its art style or design.
The game is called Turok: Escape from the Lost Valley and has been developed by the indie team at Pillow Pig Games. Instead of being a first-person shooter, this one has an isometric viewpoint and is wrapped up in a cute and friendly art style. According to Destructoid, it's also more likely to be an adaptation of the comic book series.
Here's a description from Steam:
In Turok: Escape from Lost Valley, you wake from a long sleep as Turok and adventure alongside Andar through the dangerous world of the Lost Valley as you seek to find a path home. Encounter iconic creatures from the Turok comic series with a cute but dangerous twist. Master the art of the knife and the bow as you encounter adorable but deadly enemies, discover a path through unique environments, and choose the best weapon for the enemy in front of you. Live the adventure! Confront your foes, assist primordial natives, and keep Andar and yourself alive as you Escape from Lost Valley!
Although there's been no mention of a console release just yet, we thought this would be interesting news to share after the re-release of Turok on the Switch and recent launch of the indie-made Zelda title, Cadence of Hyrule.
Are you as blown away by this as we are? Would you like to see this game announced for the Switch? Tell us down in the comments.
[source destructoid.com]