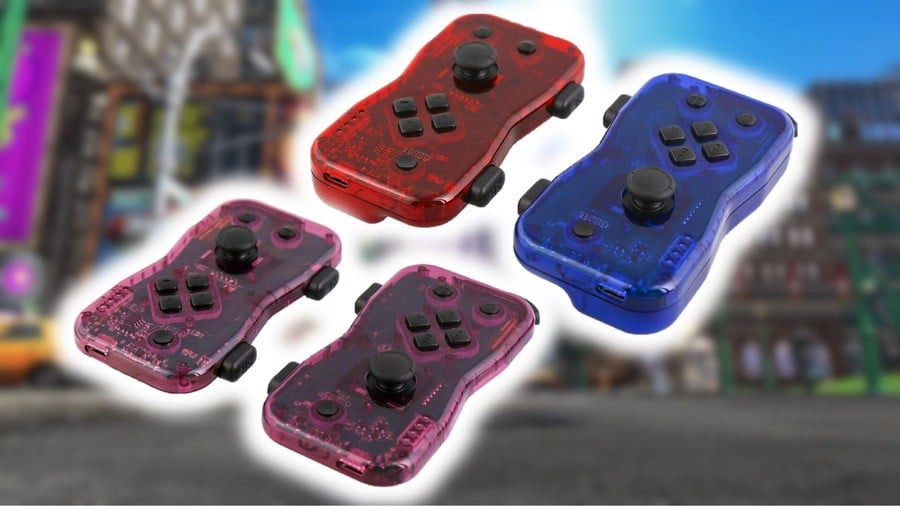 Towards the end of last year, accessory maker Nyko released the Nyko Dualies - larger, cheaper alternatives to the official Nintendo Switch Joy-Con which are said to improve grip and customisation. Now, the design is back with more colours and options for potential buyers.
As you can see, Blue/White, Purple/White and the Switch classic Red/Blue options are all on the way, available for $39.99 each (which is cheaper than the launch price of the initial black set). They're available to pre-order from Amazon right now, along with two new designs for Nyko's Pro Controller alternative, too. All of these products are launching on 17th September, just in time for Zelda: Link's Awakening.
The Dualies are said to allow for an improved grip, especially while playing sideways, giving more comfort and improved ergonomics. They can't connect to the Switch so you can only use them wirelessly, and they don't have an NFC reader, but they do offer rumble. Naturally, the official Joy-Con are a stronger option, but those on a budget or those who struggle with the size of normal Joy-Con might find these useful.
You can learn more about them right here if you're interested.
What do you think? Happy with Nintendo's official Joy-Con, or would these come in handy for you? Let us know in the comments.