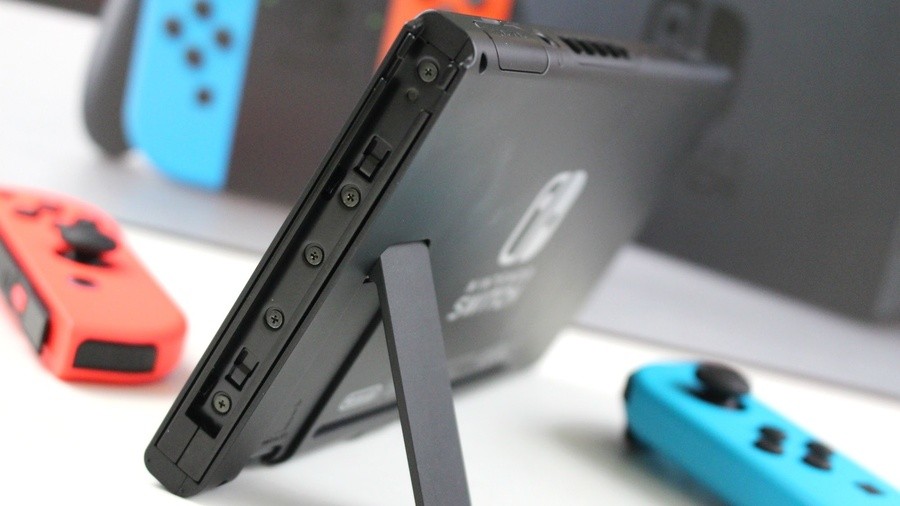 For some time now, all evidence has been pointing towards an upcoming 'Switch Mini' console revision which will offer a cheaper option for buyers at retail. Nintendo has refused to comment on any speculation up until this point, as is the norm, but the company has now acknowledged the reports that have been flying in over the past few months.
The statement below comes from Nintendo's 79th Annual General Meeting of Shareholders which took place earlier today in Kyoto, Japan. One question brought up the topic directly, and while Nintendo stopped short of giving the game away, the response will no doubt give hope to those hoping for a new console to arrive.
Transcript of the event provided by @NStyles. Translation provided by @bk2128 via Japanese Nintendo.
"We acknowledge that there have been reports [about this]. Answering to rumours and speculations would end up stealing surprises from our customers and also be unprofitable to all of our shareholders, so we have no answer to that. As a general theory, we are always performing development of new hardware."
The response is a careful one, which makes a lot of sense, but it's interesting that the question didn't receive a standard 'we do not discuss speculation'-style answer, which would be typical of Nintendo.
Time will tell, of course.
[source twitter.com, via japanesenintendo.com]