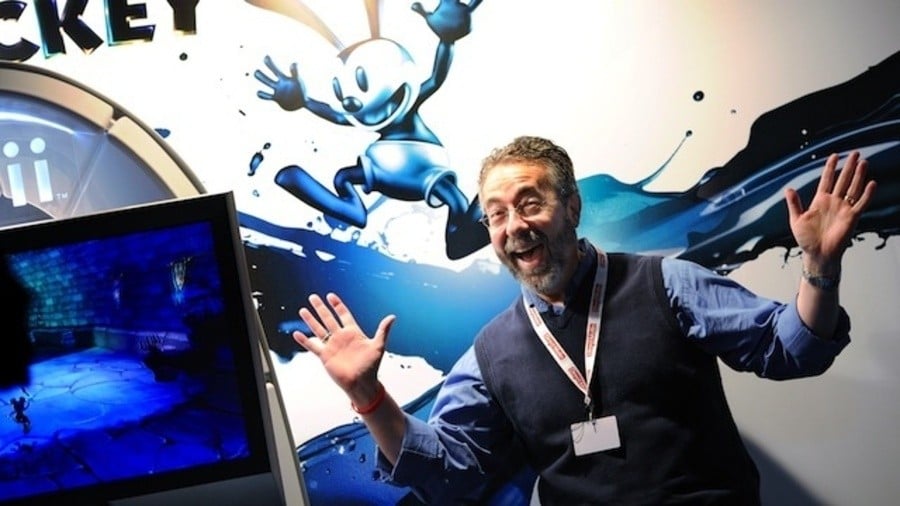 At some point throughout your gaming career, you've probably played a Disney game. One of these titles might have even been the 2010 Wii release Epic Mickey, by Junction Point Studios. The director of the first game, Warren Spector, considers this to be one of the "high points" of his career. Unfortunately, the sequel flopped and this followed with the closure of the Junction Point in 2013.
During a recent interview with VGC, Spector was asked if Disney should still be making games, following comments from the Walt Disney CEO Bob Iger in February, claiming the company had no interest in returning to this area now that Star Wars was licensed to EA.
In reply, Spector said Disney should "absolutely" be working in the video game industry, given the IP it has at its disposal and stated how it was "a real shame" the organisation was limited to licensing.
"Absolutely. With the properties they control, I think just being a licensing organisation is a real shame."
He went on to explain how he was proud of his work and probably would have "stuck it out" if he had the chance.
"Bob Iger runs the biggest media company in the world and I don't, so he's probably smarter than I am. But I would've stuck it out."
Disney Infinity was another project Spector believes was a "step in the right direction" for the company. Unfortunately, though, there were apparently people at Disney Interactive who simply didn't understand video games.
"There were people at Disney Interactive who didn't like games and didn't get games. I think that was a large part of the problem."
What do you think about Warren Spector's comments? Do you think Disney needs to rethink its relationship with the game industry? Tell us below.
[source videogameschronicle.com]