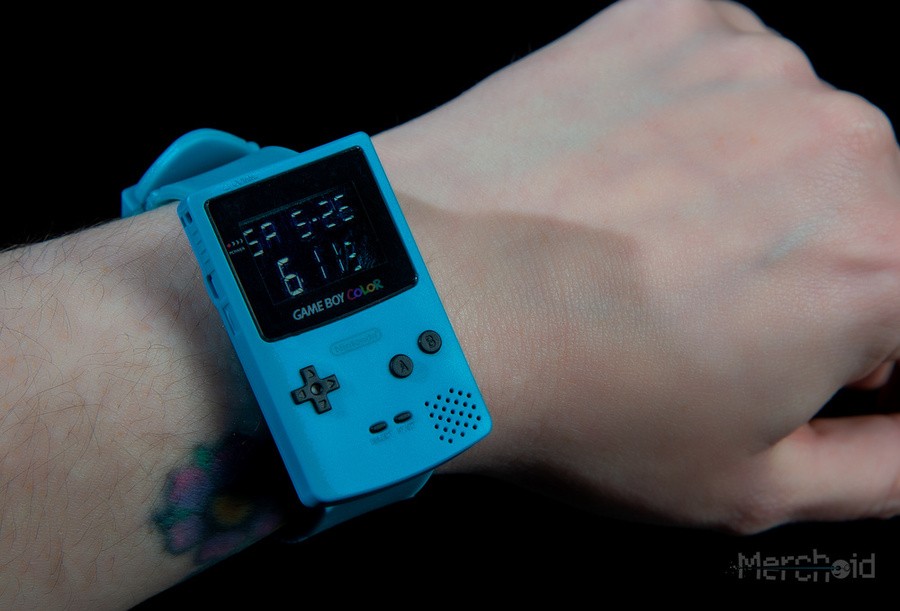 Let's face it: if you're on the lookout for a new watch, or even if you're not, you probably won't come across one that's quite as cool as this.
Clearly based on the trusty Game Boy Color handheld console, this watch is an officially-licensed product available to order from Merchoid. It features the expected time, date and alarm features, all of which can be set using the actual buttons, but we all know that the main selling point is that design.
Features:
- Wristwatch with a Game Boy Color design
- Time, date and alarm set using the Game Boy buttons
- Plastic strap
- Miniature version of the Game Boy Color
- Officially licensed Nintendo product
It's expected to ship next month, but you can order your own for £24.99 right now (Merchoid offers free delivery on all products to USA, UK, Canada, Australia, and the EU).
Would you proudly display your love for Game Boy by wearing a watch like this? Let us know if you'll be ordering one with a comment below.