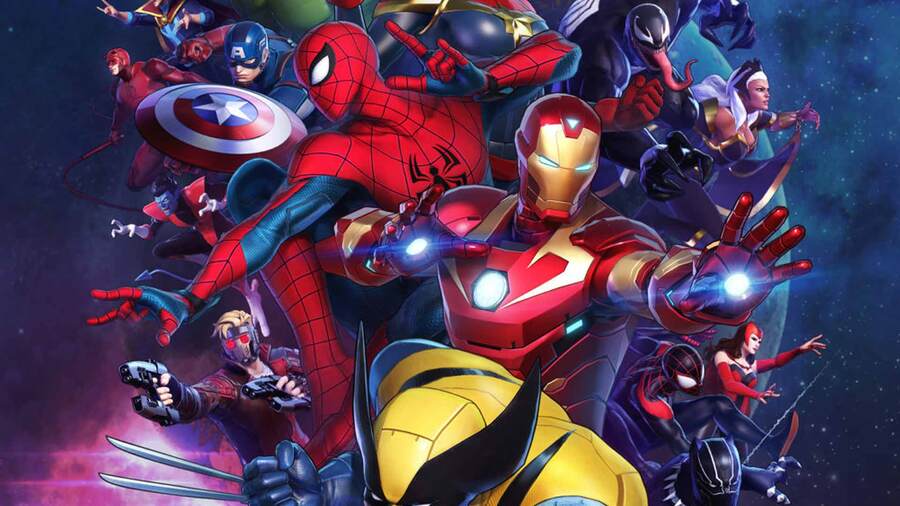 If you're finally getting over the Avengers: Endgame hype (there are no spoilers here, before you ask), you may well want to start turning your attention towards upcoming Switch exclusive Marvel Ultimate Alliance 3: The Black Order.
First announced back in December, the game is set to fight its way onto the Switch on 19th July, letting players assemble their ultimate team of Marvel superheroes from a huge cast which includes stars from the Avengers, Guardians of the Galaxy, X-Men, and more.
The folks over at GameInformer have now revealed two more characters set to join the ranks: Hawkeye and Ms. Marvel. If you've watched the recent movies you'll know all about the bow and arrow-wielding Hawkeye, although he's also been appearing in comics since 1964, and Ms. Marvel (also known as Kamala Khan) is another comic star who's first apperance came in a 2013 issue of Captain Marvel.
The game's roster is now confirmed to contain more than 24 playable characters in total, featuring the two mentioned above, Captain America, Deadpool, Hulk, Iron Man, Spider-Man, Thor, Wolverine, and many more.
Are you excited for this one? Will you be picking up a copy this July? Let us know with a comment.
[source gameinformer.com]