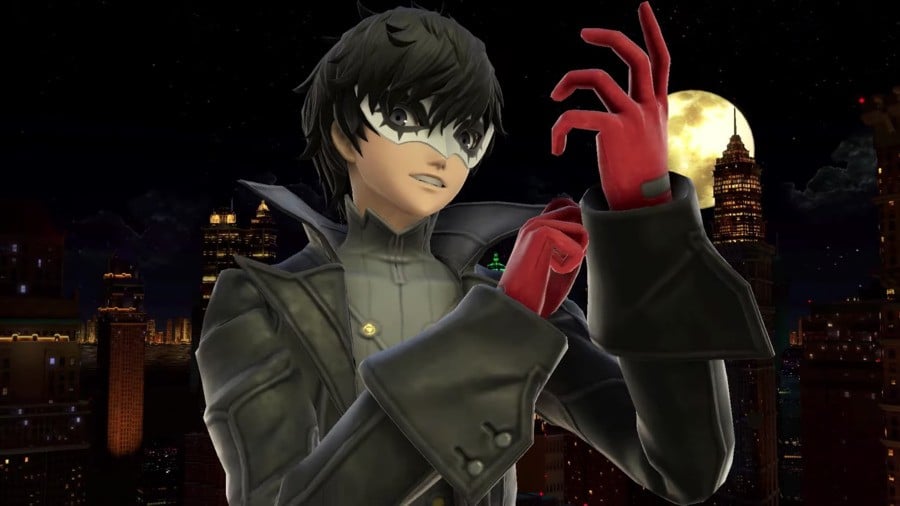 The day is finally here, folks! Joker is arriving in Super Smash Bros. Ultimate as a playable character today.
A star of Persona 5, Joker is arguably one of the flashiest fighters on the Smash scene. We're completely down for the red and black theme presented in his main costume and stage, but there are plenty more costumes available, too. As such, we thought it'd be a good idea to present a full gallery of every Joker costume.
We've gathered all eight of Joker's alternate costumes for you below, and we've even tracked down the Mii outfits based on the Persona series and a quick look at Kirby's appearance after swallowing Joker whole. Video games are weird.
So, let's kick things off with these four alternate costumes below. Straight colour swaps from Joker's main outfit (which you can see in the main image above), these costumes each resemble past entries into the Persona series. The purple represents the colour scheme of Revelations: Persona; the blue resembles Persona 3; yellow for Persona 4; and red serves as a reversal of Joker's usual appearance.
We also have this white outfit, which kind of resembles Persona 5's Crow.
Next up are these two school-based outfits. Because Joker loses his mask for this outfit, you'll notice that he actually takes off his glasses when summoning Arsene instead.
Next up, Kirby. That hair is fantastic.
And finally, the four Mii Fighter costumes. Arriving as paid DLC, we have the Morgana Hat (Persona 5), Persona 4 Protagonist and Teddie Hat (Persona 4) and Persona 3 Protagonist (Persona 3). Each of these are also available to purchase from today for $0.75 each.
So, there we have it. Make sure to let us know if you'll be checking out Joker in the full game today with a comment below.
---
Want more Joker related content?