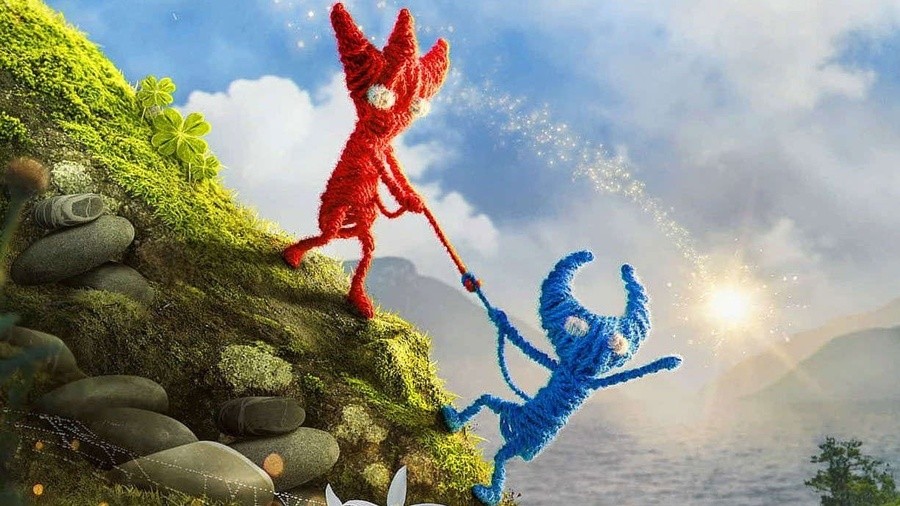 Well, what a busy week we've had. There was the Nindies Showcase, which brought with it the Cuphead and Cadence of Hyrule reveals, the Animal Crossing tweet meltdown, and even a new gaming platform from Google, but it's finally time for us to settle down with some games for the weekend. We've shared our plans below, but feel free to join in via the poll and comment sections. Enjoy!
Gavin Lane, staff writer
This weekend I'll be settling down for a nice relaxed time with Yoshi's Crafted World for review. I'm a big fan of his last escapades in Woolly World and an even bigger fan of Kirby's Epic Yarn, so I have high hopes for his latest adventure.
Going by previous games in the series, I doubt it'll be the most taxing game, so I might try upping the adrenaline levels with a little Rocket League. I fired it up for the first time in ages last weekend and it looks an awful lot sharper than it did when the game launched. God bless patches, eh? So, when I'm not waddling around a cardboard diorama as T. Yoshisaur Muchakoopas, you'll likely find me chasing a big ball in my DeLorean. Magic.
Austin Voigt, contributing writer
To be quite honest, after seeing the trailers for the new Labo VR kits, I think I'm going to go try to finish up the rest of the Nintendo Labo Toy-Cons that have just been sitting in the box collecting dust. I never actually finished building all of the kits I bought the first time around, and now the completionist in me is feeling compelled to do so. Also, I've been on a bit of a building kick lately with LEGO and whatnot, so although the Toy-Con software isn't entertaining beyond a couple of minutes' worth of gameplay, I do get a kick out of the construction process.
Dom Reseigh-Lincoln, reviewer
This weekend is going to be a busy one for the ol' Nintendo Switch. I'll be taking Unravel Two for a co-operative spin to see if this charming platformer can really work on handheld hardware. I'll also be shouting "I object!" and pointing my finger with riotous indignation while playing Phoenix Wright: Ace Attorney Trilogy. I'll also be getting my freeform adventure on in the intriguing first-person promise of Windscape. Look out for reviews of all three next week on Nintendo Life.
Liam Doolan, news reporter
After the Nindie Direct earlier this week, this weekend I've decided to spend my time playing Crypt of the NecroDancer (for obvious reasons). Admittedly it's a game I've purchased on multiple platforms, but somehow never got around to playing. So for the next few days, that's my main goal. I'm also eager to try out Blaster Master Zero 2. It was probably my third favourite announcement of the recent presentation, right behind Cadence of Hyrule and Cuphead. Last of all, I intend to return to Wargroove. As much as I adore this game, I always feel I need more time to play it and this weekend will probably be no different even after I've spent multiple hours on it.
Gonçalo Lopes, contributing writer
WARNING: A huge import package is approaching fast! This weekend will be spent revising RXN -Raijin-, World of Final Fantasy Maxima plus premiering Zoids Wild: King of Blast, Girls und Panzer: Dream Tank Match DX and, last but not least, Darius Cozmic Collection. All games in their physical plastic glory. Whenever Zuntata is blasting from my sound system you know that always equals a good time. Still no excuse to skip some Super Smash Bros. Ultimate action of course.
My game of the week is Blaster Master Zero 2. Inti Creates has this neo-retro formula down to a tee so having this out-of-nowhere halfway into a Nindies Direct was the Switch high point for me this past week.
Which games are you playing this weekend? (237 votes)
Crypt of the NecroDancer

7%

Kirby's Epic Yarn

1%

Nintendo Labo Toy-Con 01: Variety Kit

2%

Rocket League

4%

Unravel Two

4%

Wargroove

7%

Windscape

0%

Yoshi's Woolly World

5%

Blaster Master Zero 2

8%

RXN -Raijin-

0%

World of Final Fantasy Maxima

2%

Darius Cozmic Collection

1%

Super Smash Bros. Ultimate

18%

Something else (comment below)

40%
Please login to vote in this poll.
As always, thanks for reading! Make sure to leave a vote in the poll above and a comment below with your gaming choices over the next few days...