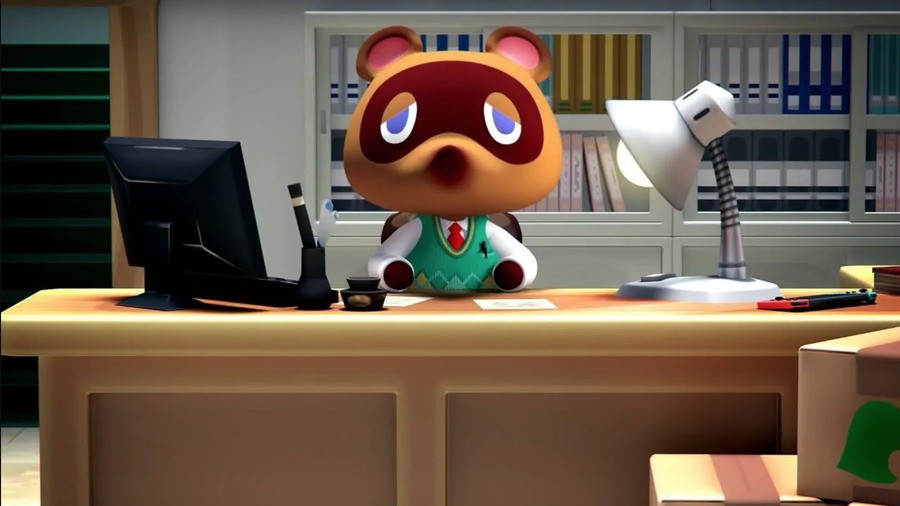 Yesterday, Nintendo of America shared a possibly cryptic (but possibly completely innocent) tweet starring the one and only Tom Nook - Animal Crossing's greedy, yet lovable, real estate agent racoon.
The tweet is a little different to the generic marketing messages sometimes shared by the account, though, instead being slightly more playful in nature. It simply reads, "Tom Nook is here to help you file your tax returns… and he already has an idea for what to do with your refund!", providing readers with a link to the Nintendo Switch home page.
So, does this actually mean anything? Well, Animal Crossing fans definitely seem to think so. A large number of the replies (some of which we've included below) are now adamant that news surrounding the upcoming Switch game is on the way, and almost everyone is beyond excited. Animal Crossing fans seem to be an incredibly dedicated bunch who are hungry for news at the best of times, but this has truly sent the fanbase into overdrive.
And perhaps with good reason. The tweet mentions tax day which, in the US, is on 15th April. This date just so happens to be one day after the series' anniversary and is also the day on which current Nintendo of America president Reggie Fils-Aimé is set to retire. Also, going back as far as 2012, every April has played host to a Nintendo Direct apart from in 2016; could Reggie be set to unveil the new game in a Direct on his final day? Ooh, don't you just love a good bit of speculation?
Anyway, here are some of those tweets we mentioned (although the whole thread is bubbling with chaos).
https://twitter.com/NGameTheCube/status/1107751760779632640
https://twitter.com/KantoPancakes/status/1107741819687895040
Do you think the tweet actually means anything? Are you desperate for news on the new game? Feel free to share your excitement, theories and more in the comments below.