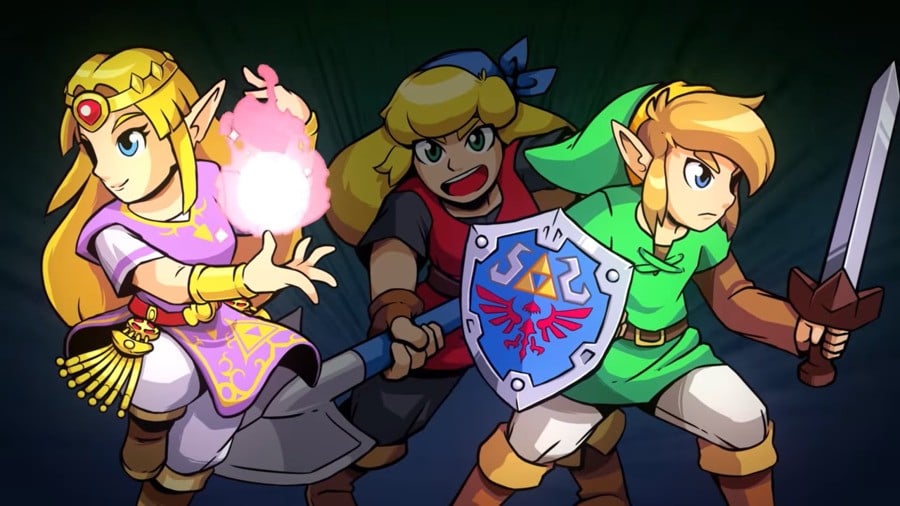 The last and arguably most surprising announcement during the recent Nindie Direct was Cadence of Hyrule: Crypt of the NecroDancer. Many hours on, we're still scratching our heads wondering how the heck an indie developer has got the rights to create a title based on one of the most iconic Nintendo series of all-time.
To shed some light on the situation, IGN recently spoke to Ryan Clark, the founder of Crypt of the NecroDancer developer Brace Yourself Games. It all started when the Vancouver-based studio began thinking about its next project for the Nintendo Switch and thought how cool it would be to have Zelda characters in NecroDancer as downloadable content. Surprisingly, Nintendo was "extremely interested in the prospect" when it was approached and this resulted in an entirely new game, mashing together the roguelike rhythm experience with the famous action-adventure series.
It's a rather significant development when considering how protective Nintendo is of its IP. While it has been known to hand out the rights to major series such as Mario, Zelda and Star Fox to experienced third-party developers, it's never really given an indie developer such a big opportunity. In fact, Cadence of Hyrule is Brace Yourself's second ever release. Still, the original NecroDancer was a wonderful game and the small team has clearly proven it's more than capable of creating a rhythmic action-adventure set in the Zelda universe.
Cadence of Hyrule arrives this Spring. Are you looking forward to this release? Tell us down below.
[source au.ign.com]