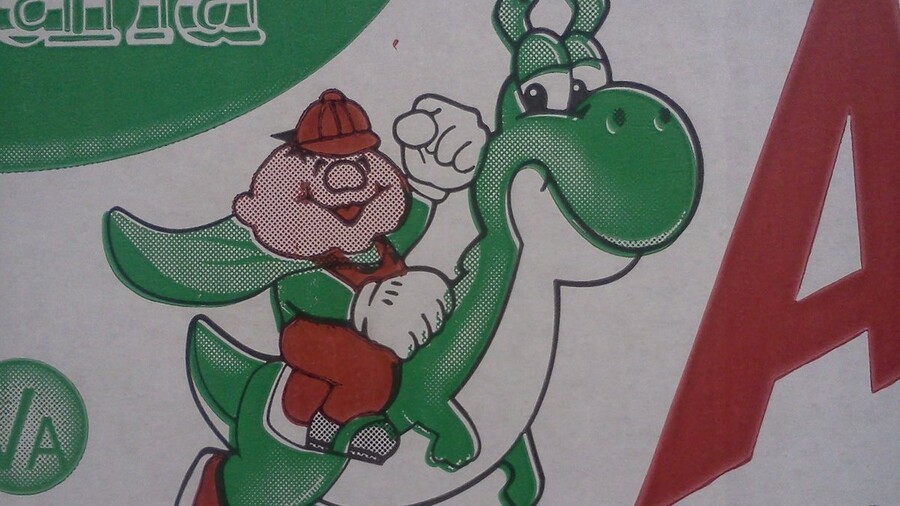 We're used to seeing Mario and friends adorning all sorts of products outside the sphere of video games, from backpacks to bottlecaps and beyond. Occasionally, we'll find them featured on unofficial products, such as this rather nifty-looking boardgame or on the sides of a bouncy castle - that sort of thing. On yet other occasions we catch Mushroom Kingdom residents advertising things which were clearly not authorised by Nintendo HQ.
Case in point: Wahaha Vitamins. Found by Twitter user Boris_VII and reproduced by @forestillusion, these Chinese supplements feature a cape-wearing mascot riding a familiar green dinosaur:
https://twitter.com/forestillusion/status/1097734474517798912
Despite appearing to have sprouted a cute pair of antlers, Yoshi is surprisingly on-brand. From the look of poor Mario, though, he's either been taking too many 'vitamins', or he's in desperate need of a few. Blimey.
From the name of the vitamin brand, we suspect this might be the devious work of another of the plumber's alter egos. Either way, we doubt they carry Nintendo's Seal of Approval.
Would the endorsement of 'Mario' encourage you to give these supplements a whirl? What's the most dubious product you've seen featuring off-brand Nintendo characters? Let us know in the comments section.
[source nintendosoup.com, via twitter.com]