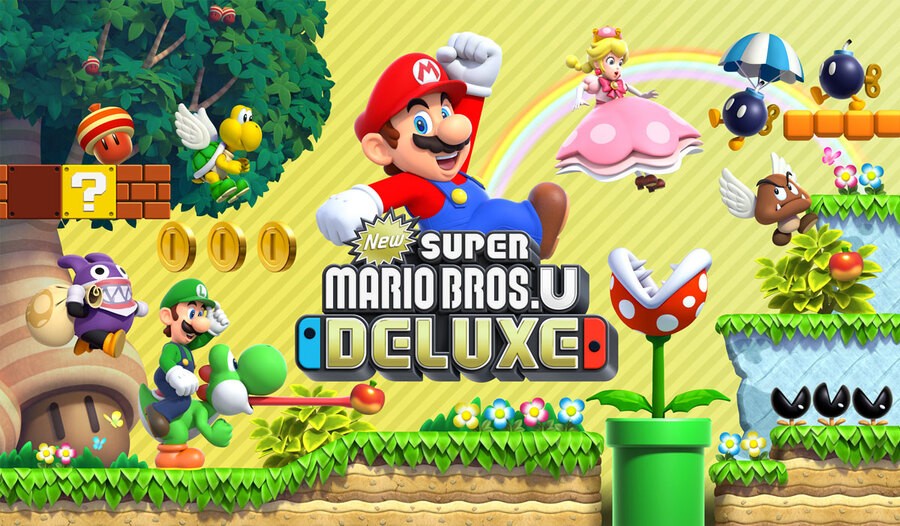 New Super Mario Bros. U Deluxe arrives on the Nintendo Switch later this week. You'll be able to read all about this enhanced Wii U game in our review which goes live later this week.
If you still haven't decided which version of the game (physical or digital) is the right one for your collection, Nintendo of America has issued a reminder you can receive double My Nintendo gold points when you pre-purchase a digital copy of the game from the eShop or Nintendo's official website. This will give a $6.00 eShop credit bonus. Here's the reminder below:
Here's the promotion courtesy of the UK Super Mario Twitter account:
The US promo will run until 10th January and Mario fans in the UK have until the 13th to claim double the amount of gold points. If you do opt with the digital version of the game, it's 2.5GB in size and around 100MB more than the original Wii U games New Super Mario Bros. U and New Super Luigi U combined.
Will you be going digital with New Super Mario Bros. U Deluxe? Leave a comment below.
[source mynintendonews.com]