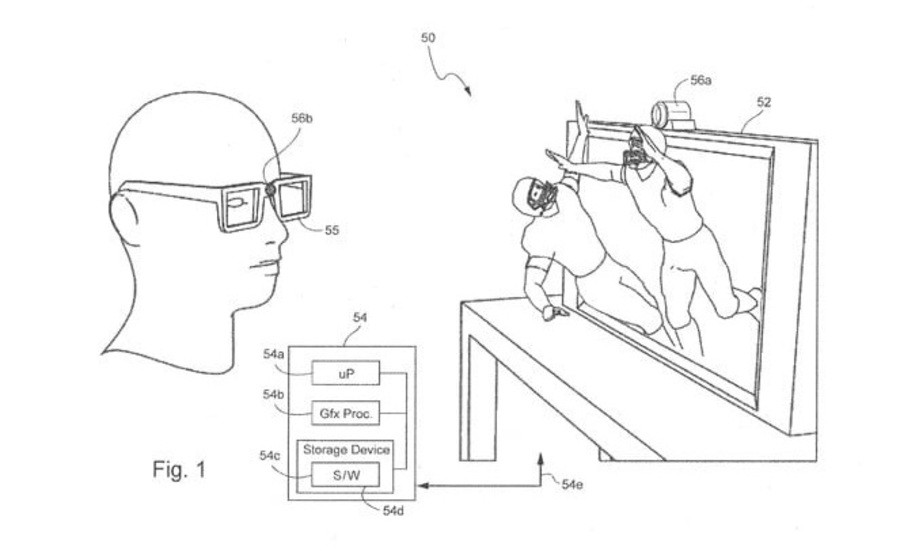 The glasses-free 3D technology contained within the 3DS was arguably ahead of its time. Eventually though, Nintendo decided to focus on the more accessible and affordable 2DS line. Since then, it has shifted its attention to the Switch.
So, will 3D gaming ever make a return? If a recent eye-tracking patent is anything to go by, perhaps it will. It's been discovered Nintendo filed a patent application for "Eye Tracking Enabled 3D Viewing" last year in September, which was today published by the United States Patent and Trademark Office. The idea behind it is to provide an optimal 3D viewing angle for television users.
The application mentions how this patent stems from previous ones dating back to 2010. It then goes on to address the common issues when viewing 3D on television sets. To solve existing problems, the plan is to place an eye-tracking device on the top of a display unit and allow it to track users with the help of a marker. This will allow for the best 3D image possible - with no special glasses or 3D displays required. In the above illustration, the user wears a marker on their glasses. Noticeably, it does not impede vision, like existing technology.
As explained by Digital Trends, the mention of "viewpoint movement detection" to provide "collision-related game logic benefits" in the application, could provide many advantages within certain games. The application itself goes onto mention additional benefits, such as how the technology would allow "a player to dodge projectiles" and give "a game character an ability to 'see' the player when not behind line-of-sight obstacles".
It's worth pointing out the image shown in the application is not new and actually dates back to 2014. Once again, the news here is the filing and publishing of the patent. There's no guarantee anything will actually come of this application, either.
Would you like to see the return of 3D on a newer Nintendo system? Tell us below.
[source digitaltrends.com]