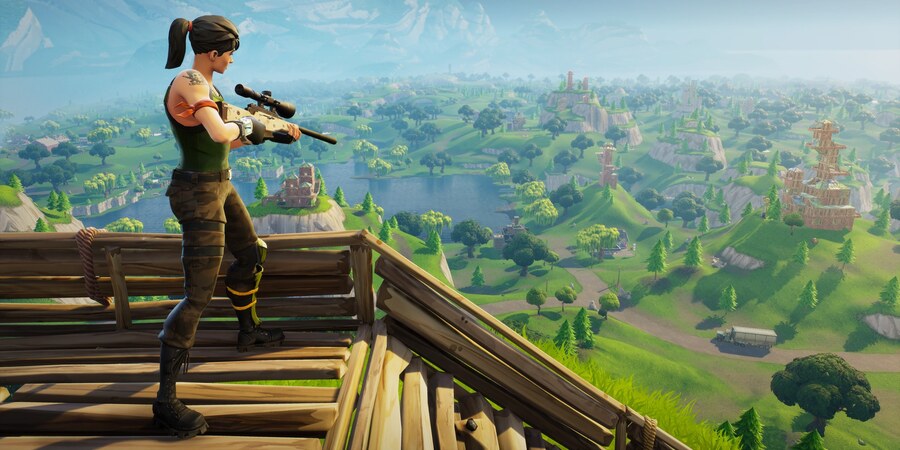 Update two: Nintendo has confirmed Fornite Creative will be available to all Switch owners on 13th December.

---
Update: Epic Games has now confirmed that this Creative mode is scheduled to go live (as an early beta) in the game tomorrow, 6th December. The video below has all the details.
---
Original Article: It would appear that Fortnite is about to receive a Minecraft-like sandbox mode called 'Creative', allowing players to take a break from earning Victory Royales to build their own Fortnite-themed worlds.
This Creative mode is said to become the game's third main menu option alongside Battle Royale and Save the World (the second of which still isn't available on Switch). Naturally, there's no knowing just yet whether or not this third option will arrive on Nintendo's platform either, but it seems like Creative is the expanded version of Playground mode that Epic has been promising. If Playground is available on Switch, hopefully Creative will be, too.
The news comes from YouTuber Lachlan, who was invited to try the mode out ahead of its official release. Signs suggest that an official announcement was set to be revealed at the upcoming Game Awards, with Lachlan seemingly thanking Epic Games for its hospitality by leaking the entire thing ahead of time. The video which confirmed the news and showed off some of its features has since been taken down.
Of course, this is the internet we're talking about, however, and all of the details have since been spread around like wildfire. Players can essentially fly around, place pre-made scenery wherever they like, and save their creations to revisit later. You can use chests and llamas, and even use the mode to create your own minigames with interactive objects. If you enjoy messing around in Playground mode, this sounds like it will definitely be your thing.
We expect Epic Games to officially announce the mode soon - possibly at the Game Awards as noted above - potentially coinciding with the launch of the game's seventh season this week.
Do you like the sound of this mode? Are you hopeful that it'll arrive on Switch? Tell us below.
[source eurogamer.net]