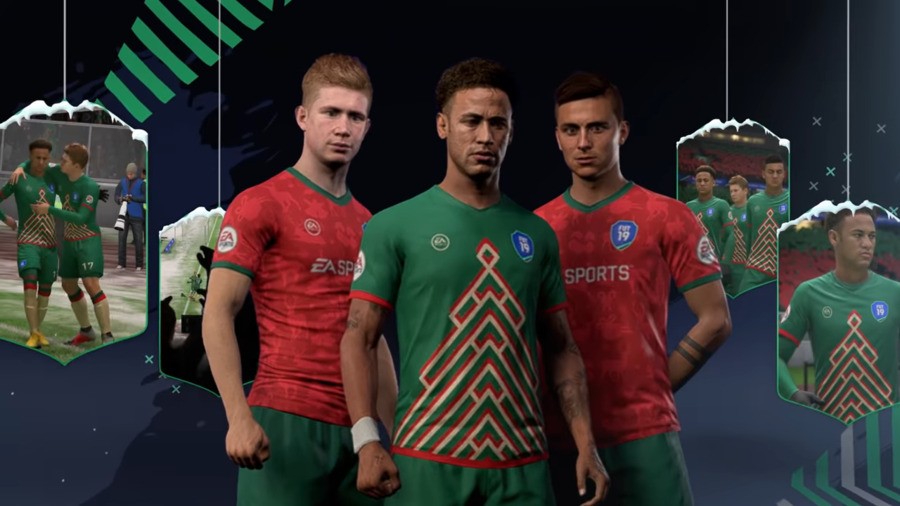 Last week, news surfaced about a Christmas promotion being advertised for the Switch version of FIFA 19 that wasn't actually available within the game.
The fine print underneath the original EA announcement further highlighted how these themed daily and weekly objectives were not available in the Nintendo version. Despite this, Nintendo of America's Twitter account promoted the limited-time event and it was even publicised in the news feed on the Switch. Here it is below:
An EA community manager over on the official FIFA forums has since clarified a FUTMAS Squad Building Challenge (SBC) was added, but it is not the same as the promotion on other platforms. As for Advent SBCs, it's not the outcome Switch players probably wanted to hear:
"It looks as though the messaging that was showing on your [Switch] console wasn't intended. We're now working to have it removed (if it wasn't already). There won't be Advent Player SBCs on Nintendo Switch. I know this isn't the news you wanted but wanted to let you know as soon as possible."
Of course, this official reply has resulted in some backlash from the community - with multiple Switch players not happy it took EA so long to respond. It also left many players wondering why exactly Switch owners miss out, as the platform received the event last year. Below are a few of the community reactions to the news:
BrychanCymru: Thanks for telling us, but it's really not good enough. There's no reason as to why these players aren't on the Switch.
Rotorooter: No reason given. And the advertisement is still up on the switch news page. Seriously? How do we go about complaining to advertisement regulators?
So, if you're a person who plays FIFA 19 on the Switch, don't expect to see Advent Player SBCs this holiday season. Also, tell us if this has impacted your own experience with the game in the comments.
Thanks to Steven Wheat for the tip.
[source fifaforums.easports.com]