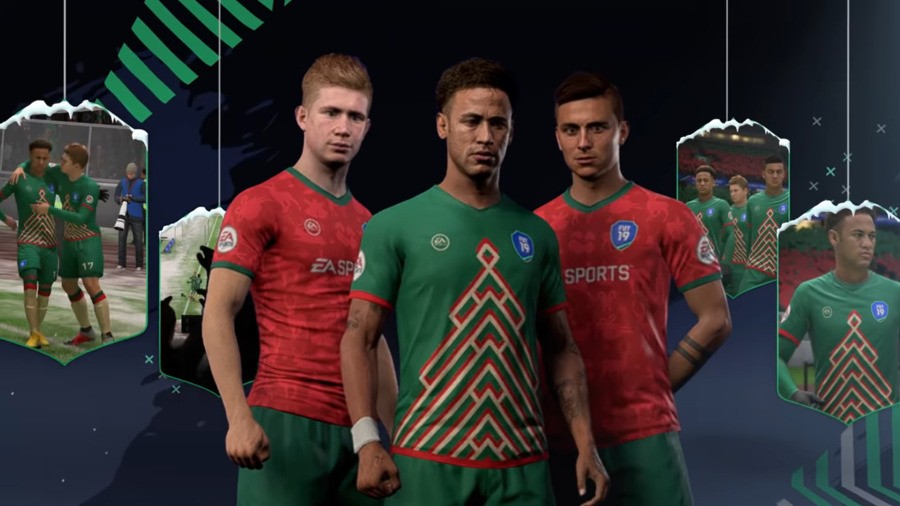 Right now, there's a Christmas promotion being advertised for the Switch version of FIFA 19 that allegedly isn't available within the game. This annual event - known as 'FUTmas' - allows players to participate in squad building challenges in the game's FIFA Ultimate Team mode and unlock special rewards.
What has apparently got this small but committed community on Switch in such an uproar, is how this latest event is being promoted to Nintendo players, despite it being unavailable in this particular version of the game which is known for cut content. A reader who reached out to us via email explained how particularly rare player cards are essentially locked behind these events and while Switch players have supposedly been able to participate in SBC from time to time, often they miss out.
Here's the official tweet from Nintendo, which was called out as "false advertising", followed by a screenshot (uploaded by a Reddit user) of the promotion being publicised in the Switch news feed:
According to the tip we received, the FIFA community has tried to follow up issues such as this with EA in the past but has not had any luck. As for Nintendo's promotion of the event, it either knows something the playerbase doesn't, or it's perhaps a mistake. We'll keep you posted if there are any developments.
Do you play FIFA on the Switch? Has this impacted your own experience with FIFA 19? Tell us below.
[source twitter.com, via reddit.com]