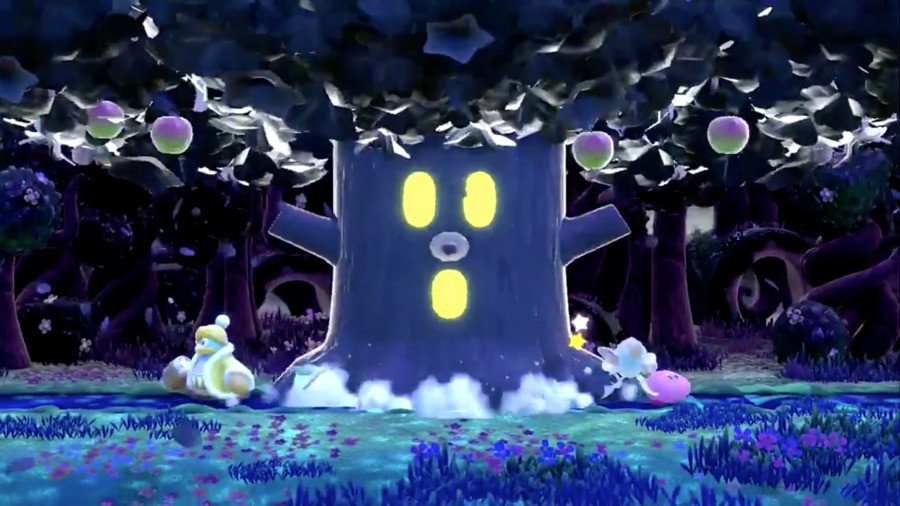 Nintendo has shared a brand new trailer for Kirby Star Allies, giving us a better look at the Heroes in Another Dimension mode set to hit the game this Friday.
If you've missed the news, this new challenge mode is part of a free 'Wave 3 update' that will also see the latest dream friends Magolor, Taranza and Susie be introduced, as well as The Three Mage-Sisters. All of this content arrives on Friday 30th November, and the new mode in particular is looking very appetising indeed.
As you can see, the trailer shows off a rather literal other dimension, with some scenes being shockingly creepy for Kirby's usually joyous world of colour, fluff, and magic. The parallel versions of the game's bosses also make an appearance, with beefier versions of King Dedede and Meta Knight taking centre stage. If you're hoping for a little bit of challenge in your Kirby adventure, this has the potential to satisfy that need.
Have you been enjoying Kirby Star Allies? Will you be checking out the new content in this update? Tell us below.