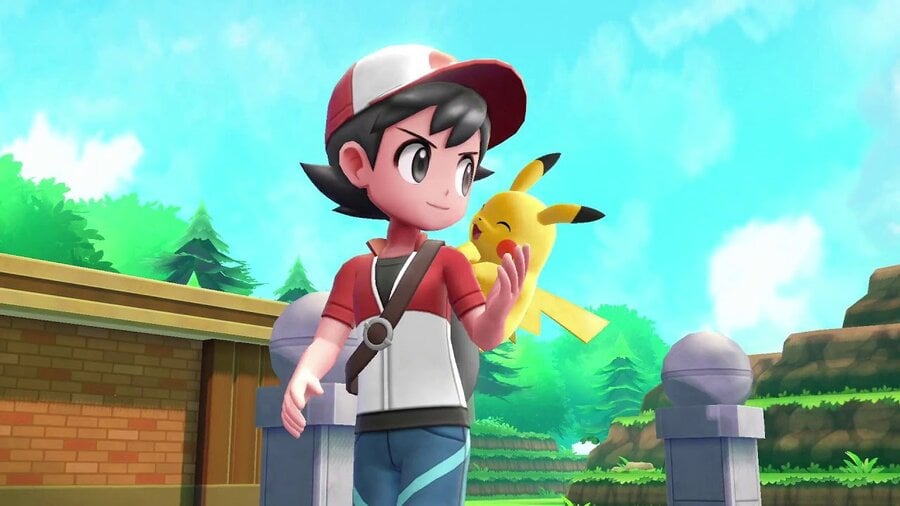 With Pokémon: Let's Go, Pikachu! and Let's Go, Eevee! generating a total of 116,000 physical sales in the UK between them at launch, it's not too surprising to learn that they had a major impact on the UK charts this week.
The games actually enter the charts at number four and number six respectively, although, had the two games been classed as one entry, they would have been sitting proudly at number one. Sales are down by more than 60% when compared to the latest entries in the series Pokémon Sun and Moon, although various factors - such as a Let's Go stock shortage and the fact that the Switch's install base is significantly smaller than the 3DS' - make the comparison rather warped.
Sales of Pokémon: Let's Go had a very positive impact for Nintendo sales as a whole, with Mario Kart 8 Deluxe sales increasing by 94%, Super Mario Party sales up 25%, Super Mario Odyssey sales increasing by 30%, and The Legend of Zelda: Breath of the Wild seeing 52% rise. This, combined with a larger-than-usual number of new retail releases, saw 864,812 boxed retail games being sold last week across the region, generating a total of £34.6 million.
Here's a look at this week's top ten all formats chart (physical sales only):
1. (New) Spyro Reignited Trilogy
2. (1) Red Dead Redemption 2
3. (New) Fallout 76
4. (New) Pokémon: Let's Go, Pikachu!
5. (3) FIFA 19
6. (New) Pokémon: Let's Go, Eevee!
7. (2) Call of Duty: Black Ops 4
8. (New) Fortnite: Deep Freeze Bundle
9. (6) Mario Kart 8 Deluxe
10. (New) Hitman 2
Did you buy any of these chart-topping games this week? Do you expect Pokémon: Let's Go, Pikachu! and Let's Go, Eevee!'s sales to remain strong over the holiday season? Let us know down below.
[source gamesindustry.biz]