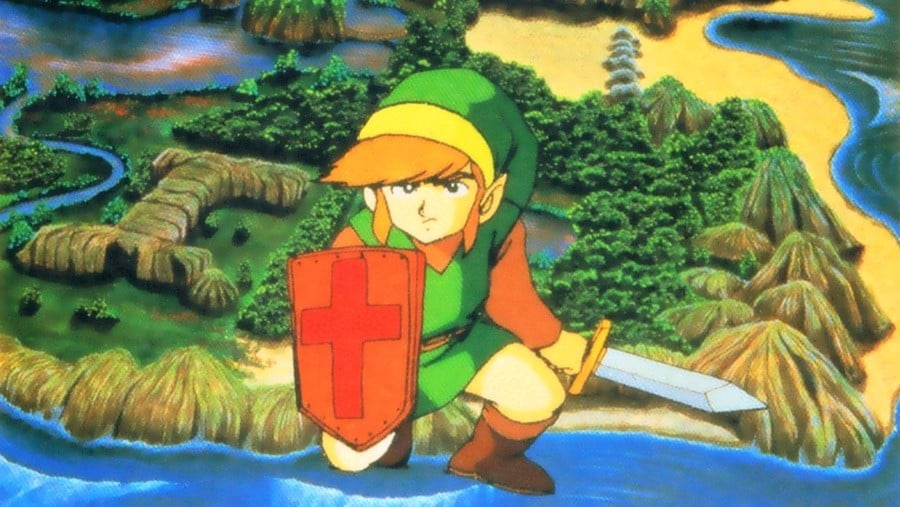 If you're a subscriber of the recently launched Nintendo Switch Online service, and especially if you're a fan of the instant-access NES catalogue now available to you, you may well be aware that today sees the release of three new games. Well, it turns out there's actually a fourth - and it's a spin on a Zelda classic.
Yes, as promised, Solomon's Key, NES Open Tournament Golf and Super Dodge Ball have all arrived, bumping the standard roster of NES games up to 23 in total, but this new Zelda option takes that total up another notch. Called 'The Legend of Zelda – Living the life of luxury!', the game acts as a "souped-up version of The Legend of Zelda", giving players access to pretty much everything from the start. Take a look.
As you can see, players start with all equipment and lots of rupees and items, making the adventure a whole lot easier and much, much quicker, we'd imagine. Interestingly, beating the game in this way will unlock a "more difficult version" called Second Quest. Whether this is more in line with the normal adventure, or still plays like this new 'Luxury' style, is yet to be seen.
It's certainly interesting to see Nintendo release a copy of the game like this - it essentially appears to behave like a cheat code giving you access to unlimited items from the start - but we're sure many will dive in to see how it plays.
Will you be giving this one a go? Do you think more classic games should come with easier variants such as this one? Let us know your thoughts in the comments below.