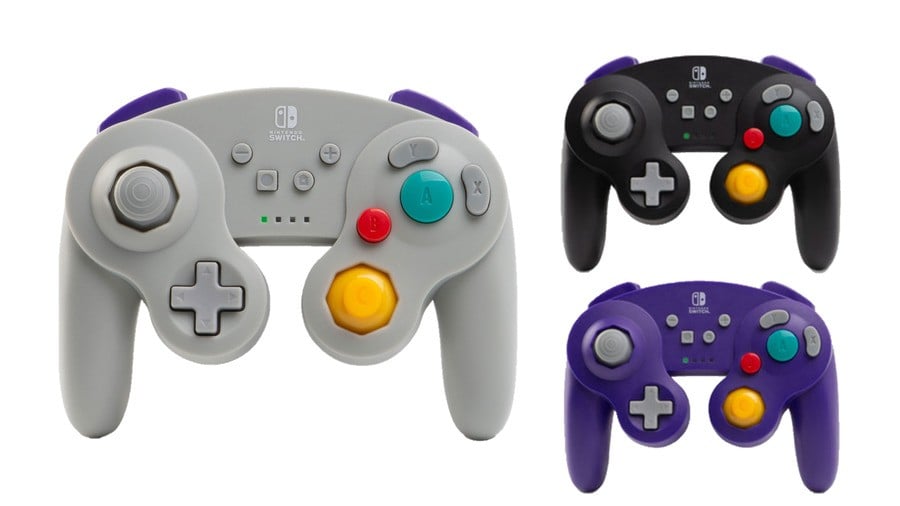 PowerA has yet another controller option for Switch players on the way, this time releasing a wireless GameCube-inspired design that can work with your latest Nintendo console.
Releasing just in time for Super Smash Bros. Ultimate, these controllers have all of the buttons available on the original GameCube controller - which was a dream to use alongside Super Smash Bros. Melee, of course - while adding all of the extras necessary for playing on Switch (the extra left shoulder button, a capture button, and the home button).
Key Features:
- The preferred gamepad for Super Smash Bros Ultimate
- Bluetooth Wireless freedom
- Classic GameCube design plus larger D-pad and added left shoulder button
- Motion controls and system buttons added for compatibility with all Nintendo Switch Games
- LEDs for power, player number and low battery warning
- Includes two AA batteries for up to 30 hours of gameplay
- Official licensed product with 2-year limited warranty – Register at PowerA.com
The controllers come in three different colours - purple, grey, and black.
It's worth pointing out that the wireless functionality is available thanks to the use of AA batteries, rather than being chargeable via USB or the like, and the controllers don't support HD rumble, IR, or amiibo NFC. They do offer motion controls, however, which isn't always the case with third-party offerings.
The controllers are all available to pre-order from PowerA's official site in the US for $49.99 each; in the UK, the grey model is exclusive to GAME for £39.99, with others seemingly yet to appear online. Of course, there are also official Nintendo GameCube controllers on the way for Switch, but those controllers are all wired.
Are you hoping to pick up a GameCube controller to play Super Smash Bros. Ultimate? Will these new wireless options be the perfect match for you? Let us know with a comment below.