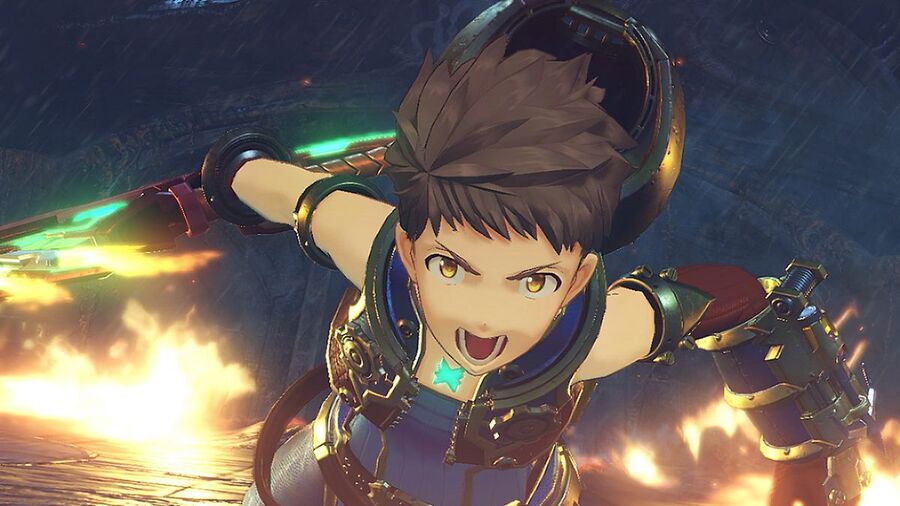 If you're a keen Xenoblade Chronicles 2 fan, sinking every precious hour you have into its addictively gripping ways, you may be pleased to hear that a new update has just arrived for both the main game, and the newly released expansion Torna - The Golden Country, fixing various bugs and issues across the board.
Proud owners of the main game should now be able to update their game to version 2.0.1, with those who have only purchased Torna – The Golden Country now able to update to version 1.0.1. In the main game, this update fixes an issue with the rare blade Dagas, where the driver he is bonded with would "change mistakenly", and also fixes a bizarre issue where Rex's outfit could appear incorrectly during the ending scenes of the game.
The list of fixes for Torna – The Golden Country is rather substantial, and Nintendo has provided the full patch notes to show exactly what has been changed. There are all sorts of fixes here for things such as the Affinity Chart and particular quests, so feel free to explore the features of the update below if you've been facing any difficulties.
- Fixed an issue with the Affinity Chart, in which completing it did not cause Trust to become S rank, and the completion reward item was subsequently not earned. (After downloading the update, checking the Affinity Chart again will cause Trust to increase to S rank and give the player the completion reward item).

- Fixed an issue with the third requirement to "Meet characters from the Community List" for receiving Jin's Affinity Reward, "Mineralogy." This issue prevented characters that had been met in event scenes or cut scenes to not be counted as "met" unless the player talked to them outside those scenes. This applied to the characters Popolo, Onyx, Kaleena, and Leo. (After downloading the update, if you have already viewed the necessary event or cut scenes, these characters will automatically be counted as "met").

- Added a help message to the quest "A Rare Sense of Justice" that will appear when conditions to advance the quest have not been met

- Fixed an issue when performing a Chain Attack that temporarily prevented character selection after a "round" of attacks had been completed
- Fixed an issue causing a character switch to take too long when selecting Brighid for a Chain Attack after she had used her Confining Flames ability.
Have you had any trouble with any of the issues listed above? How have you been getting on in your journey across Alrest? Tell us below.
[source en-americas-support.nintendo.com]