Nintendo has released a launch trailer for Super Mario Party - despite the game not actually launching for another couple of weeks - giving us a good, lengthy look at the all the fun on offer.
As well as showing footage of various minigames and boards that players will be exploring, the trailer also showcases how the single Joy-Con control scheme is used to full effect (with all sorts motion controls enhancing the party vibe). On top of this, we get a good, long look at the dual Switch options, where two Switch consoles can be placed side by side on a table to create one joint touchscreen.
Interestingly, we couldn't help but notice that the Joy-Con used in the video look rather different to the models available to us in stores; we've captured a screenshot below to give you a better look (and you can see them for yourself at the 1:52 mark). The green in particular has a somewhat minty flavour to it, and the yellow one appears to be rather non-neon, too. Could these be new designs? Custom shells? Or have they just been coloured this way to avoid issues when filming? Who knows?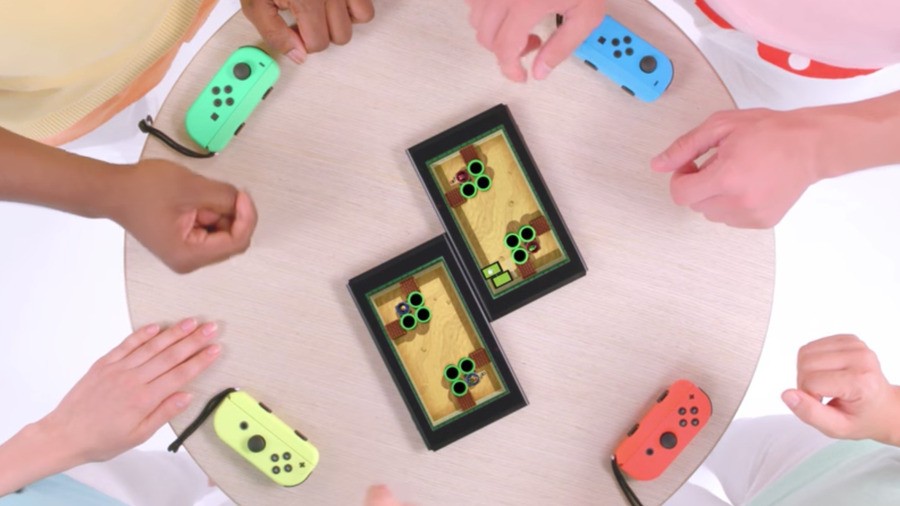 If you're at EGX in the UK this weekend, make sure to give the game a go at the Nintendo area if you're interested. For everyone not attending, remember that the game is available on 5th October.
Are you down for another party at Mario's? Would you like to see these Joy-Con become available to buy? Let us know down below.