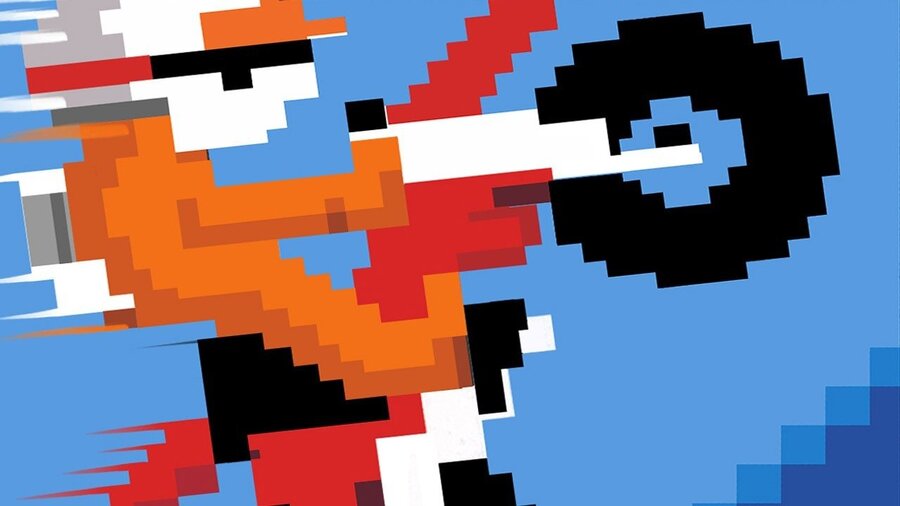 One of the more well-known titles from the NES era is Excitebike - a motocross racer developed and published by Nintendo back in 1984. If you're wanting to relive the title once again you're most certainly in luck, as a version of the game is arriving on Switch tomorrow (21st September) as part of Hamster's Arcade Archives range.
We first heard about this title joining the collection last month, with Famitsu revealing the game to be a port of VS. Excitebike - the enhanced version of the game which added two-player races amongst other things. Confusingly, the release will actually be titled 'Arcade Archives: Excitebike' (without the 'VS') so we'll keep an eye out to see exactly which version we're getting and update the article when possible.
---
Update: The official Nintendo site has now provided a little more information on this.
*This is the Nintendo VS.SYSTEM version, however the two player mode and track creation function are not included.
---
The game is confirmed to be launching in Japan for 823 yen, and will likely arrive in western territories for $7.99 just like previous Hamster titles (although this is still to be officially revealed). Until more confirmation comes our way, then, feel free to take a look at these lovely screenshots of the game.
Will you be gearing up for a round or two of Excitebike once again on Switch tomorrow? Tell us below.