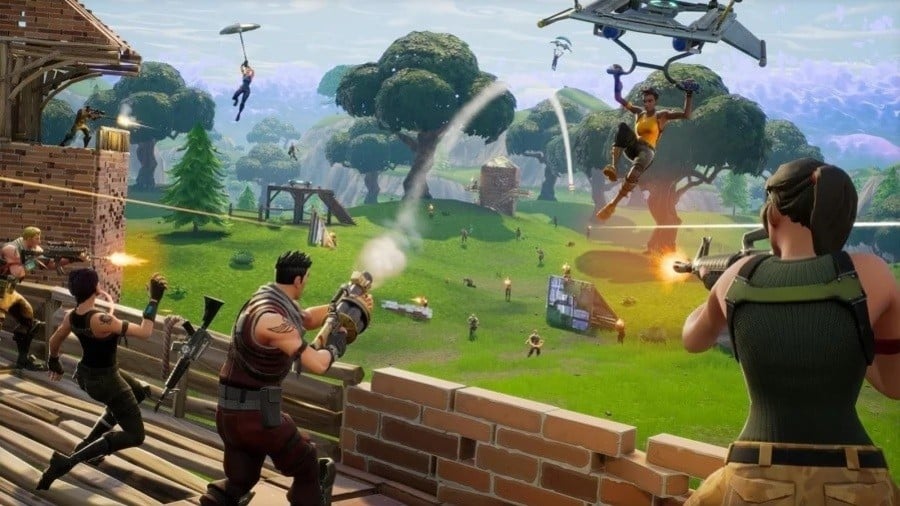 When Nintendo Switch Online goes live in September, games like Mario Kart 8 Deluxe, Splatoon 2 and eventually Super Smash Bros. Ultimate will essentially be behind a paywall. How this will impact each respective community remains unknown at this point in time.
Beyond the big-name Nintendo IP, there hasn't been much discussion about how popular free-to-play games such as Fortnite will adapt to the incoming changes. Now, though, Switch users are speculating free-to-play titles on the system might not even require a paid Nintendo Switch Online subscription. 
Descriptions on the eShop for games including online play - like Minecraft - currently display the following notice:
To use online services you must have access to a wireless internet connection. Some online services may not be available in all countries. From the full launch of the Nintendo Switch Online membership service in 2018, online play requires a paid membership.
Free-to-play titles at this point in time do not have this notice. This includes the likes of Fortnite, Paladins, Pinball FX3, Pokémon Quest and Fallout Shelter. If true, this would no doubt greatly benefit free-to-play games on the Switch and perhaps even deter some users from purchasing an online subscription altogether if their game of choice did not require one.  
What are your thoughts? Do you think free-to-play games could also be free-to-play online? Or do you think online play for every game will require an online sub? Tell us below.
[source resetera.com]