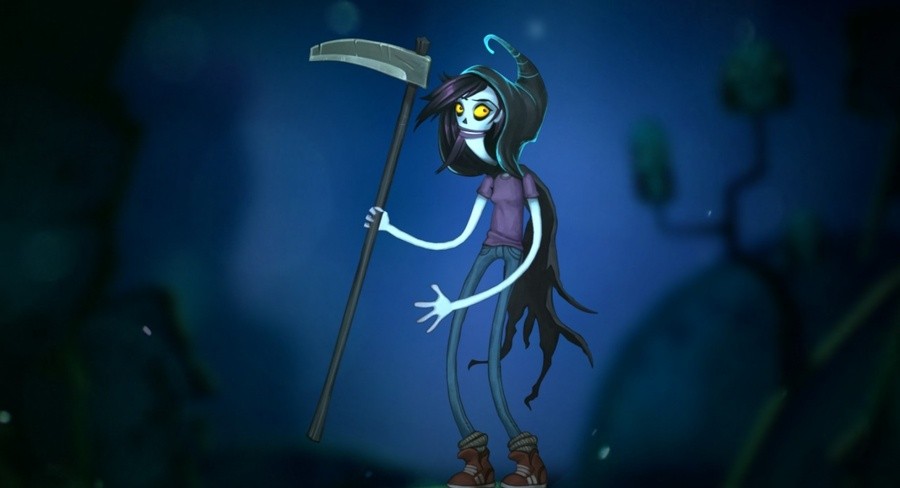 We've known that Flipping Death has been scheduled to arrive on Switch in August for a while now, but Zoink Games has now confirmed that the game will be available on the 7th - which is very soon indeed.
The game has been in the works for quite some time - we first heard about it before the Switch was even released - but the time has finally come to sink our teeth into its dark comedy adventure. Players will be leaping between platforms, solving puzzles, and helping the dead rest in peace by possessing the living. The game is set to feature a wonderful cast of voice actors, just like the studio's previous release Stick It To The Man.
Key Features:
- Flip between worlds: Move swiftly between the living and the dead.
- Possess the living: Control their limbs and read their minds to solve puzzles.
- Play as Death: You're just a temp, but the ultimate power of life and death is in your hands.
- Dive into a rich, colorful world: Explore vivid environments in a pop-up book style and make your way through a completely original storyline!
To give you even more of a taste of what you can expect, here's the game's initial trailer from way back in February 2017:
Do you like the look of this one? Let us know if you'll be picking it up with a comment below.