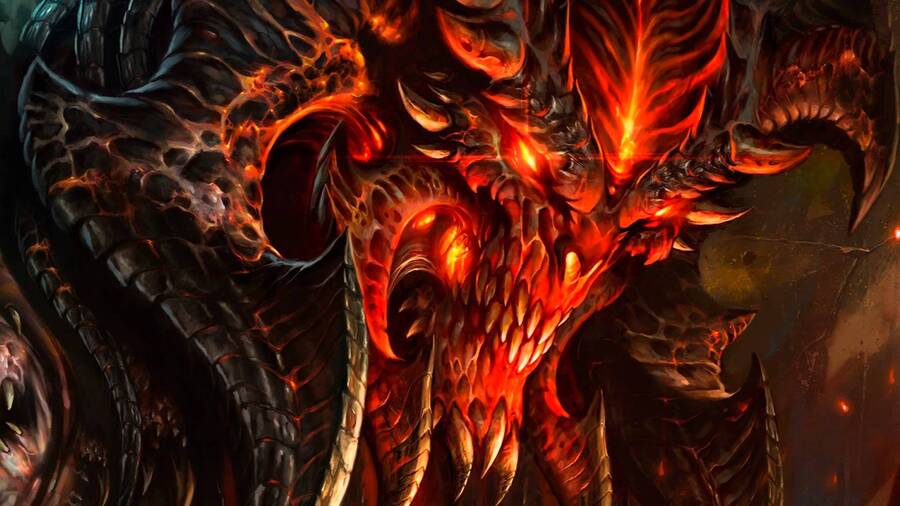 In case you missed the bombshell yesterday - and the rumours flying around just before then - it has been confirmed that Diablo III Eternal Collection will be arriving on Switch later this year. Adding a powerful portable dimension to its dungeon crawling, RPG action, this game could hopefully be the beginning of a fantastic relationship between Nintendo and Blizzard, who haven't worked together for 20 years.
Fueling our excitement on this potential partnership even further, GameInformer recently sat down with Blizzard senior producer Pete Stilwell and PR manager Joshua Wittge to fantasise over potential crossovers with Super Smash Bros. Ultimate. The conversation actually took place around the time of the recent Smash Bros. Direct, and the two were asked about which characters they'd love to see in the game.
Blizzard senior producer Pete Stilwell laughed, but gave a quick answer. "Personally, yeah, I'd love to have Diablo. That to me is the immediate one. Then if we had over time, eventually the heroes, go through all of them...or you could go really awesome and only have Deckard Cain."
Joshua Wittge, Blizzard PR manager, chimed in to add "He could just whack them with the cane or put them to sleep."

"Or he puts them to sleep and just slowly drags them to the edge and drops them off," Stilwell continued. "Like really sinister Deckard Cain."
Keeping things fair and equal, GameInformer went on to ask which Nintendo characters the Blizzard team would like to see in one of their own games. The answers were all big, bad villains, with associate producer Matt Cederquist saying that "Bowser would be a sweet dungeon boss". 
"Pig Ganon would be cool," said Stilwell... "I feel like we're mostly naming villains, but there's a lot of classic Nintendo villains. Pretty much any of them would be great."
Would you like to see Diablo in Super Smash Bros. one day? Any other recent third-party ports that deserve the Nintendo brawler fame? Let us know your thoughts down below.
[source gameinformer.com]