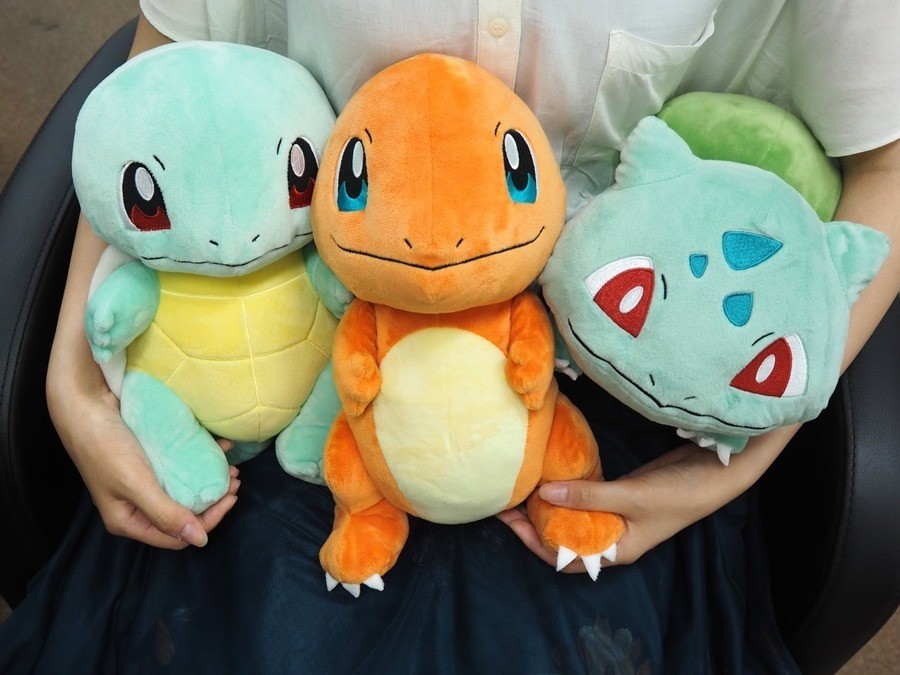 As if the recent announcement that all 151 Pokémon are being released in an adorable line of miniature plush toys wasn't enough, another new range of cuddly monsters is set to launch in Japan this November.
These new toys make up a new section of the 'Pocket Monsters All Star Collection', including a whole host of fan-favourites and some that are a little bit rarer. You'll be able to get your hands on fantastic-looking toys of Charmander, Sandshrew, Squirtle, Magnemite, Garchomp, Bulbasaur, Lilligant, Ditto, Corsola, Phanpy, Mawile, Chansey, Jolteon, and Flareon. Phew!
The toys are all currently available to pre-order (with international shipping) from Play-Asia. You'll have to get your orders in fast, though, as pre-orders are scheduled to end later today. You can find all of the figures by clicking on those handy links above - enter code 'NLIFE' at checkout to get $3 off!
Do you need these in your life as much as we suddenly do? Let us know if you'll be ordering some new Poké-friends with a comment below.
[source play-asia.com]