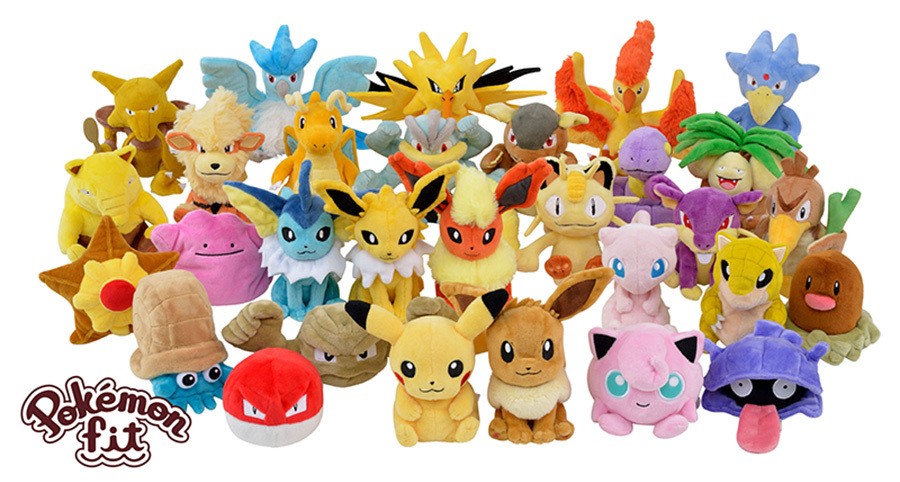 A complete plush toy collection of the original 151 Pokémon is headed to Japanese Pokémon Centers starting this month.
According to the Japanese Pokémon website, a first wave of the adorable little creatures will appear in stores this Friday (13th July) and will also be available to order online. This first set will include 30 of those original 151, with fan-favourites and famous faces kicking things off.
The other 121 monsters are then set to release in November this year, rounding off a complete collection called 'Pokémon Fit' - a name fitting for their small size. For any fans of Pokémon Red and Blue, having a full set of every single Pokémon would no doubt be a dream come true, but buying 151 toys will unsurpsingly leave a pretty hefty dent in your bank account. Each toy costs 1,100 yen (approx. £7.50 / $9.90) meaning that a whole set would set you back £1,132 / $1,495 - ouch!
Would you want to have a complete collection? Are you able to resist the temptation to have every single one of the little cuties imported the moment they land on shelves? Let us know with a comment below.
[source pokemon.co.jp, via kotaku.com]