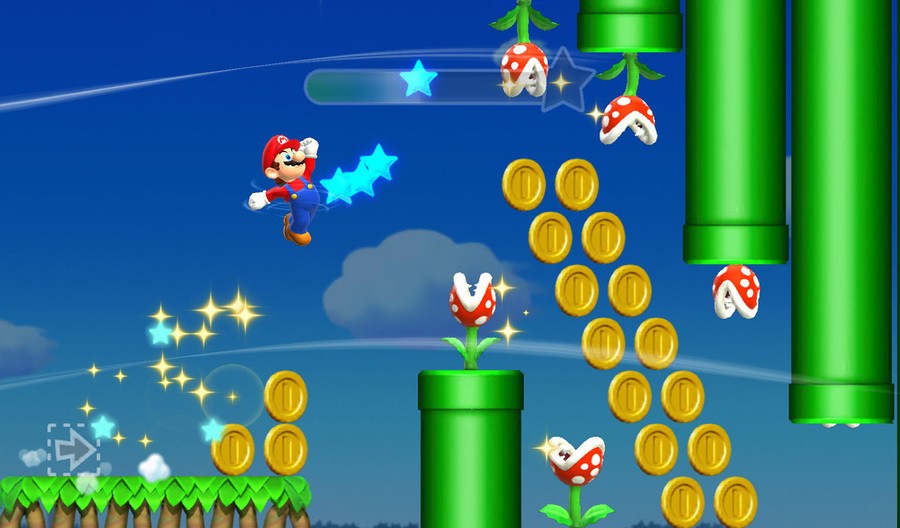 Once upon a time, people said Nintendo would never make smartphone apps, and the company itself seemed rather uninterested in the prospect. Nowadays, it's a different story, and the company considers it a realm of the market worth investing in with small titles to entice new users into the Nintendo ecosystem. The first release, Miitomo, was barely a game and wasn't much of a success to begin with, but the company was then quick to release Super Mario Run, a new platformer in the vein of New Super Mario Bros.
Sensor Tower is now reporting that Super Mario Run has netted Nintendo about $60 million in profits from worldwide player spending, a figure which seems to be rather disappointing considering the pedigree of the IP. Here's what the site says about the sales distribution:
Sensor Tower data shows that about 77 percent of the game's revenue to date has come from the App Store, where the game was released six months earlier than on Google Play. In the first quarter of this year, the revenue split shifted towards Google's platform slightly, increasing to 35 percent there.
In terms of where the money has come from geographically, approximately 43 percent is from players in the United States, while revenue from Japan accounts for about 17 percent of the total.
For comparison, Fire Emblem Heroes crossed the $300 million mark earlier this year, which seems to indicate that Nintendo's method of paying up front with Super Mario Run was a one-off experiment which won't be returning. After all, Mario Kart Tour—which still has yet to be shown off in any meaningful way—has been confirmed to be a free-to-play release.
What do you think? Did you pick up Super Mario Run? What do you think Mario Kart Tour will be like? Share your thoughts in the comments below.
[source sensortower.com]