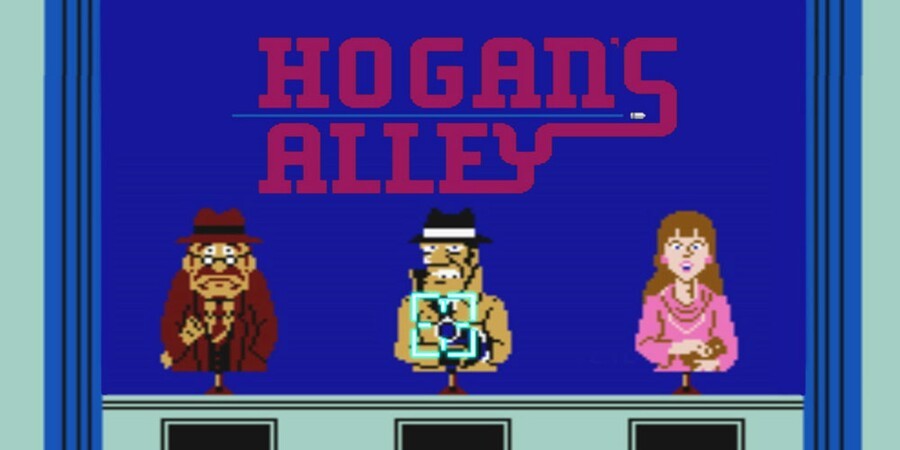 Nintendo has applied for a new Hogan's Alley trademark in Japan, potentially spelling a comeback for the Nintendo Switch.
For those not in the know, Hogan's Alley is a NES game that was initially released back in 1984. It was one of the first to use a light gun as an input device, presenting players with cardboard cut-outs of gangsters and innocent civilians. Players had to successfully shoot the bad guys, saving the innocents in the process.
The game has also seen cameos in various WarioWare titles and Super Smash Bros. for Wii U and 3DS, with Duck Hunt Duo's final smash causing opponents to get caught in the middle of a shootout between the enemies from Hogan's Alley and Wild Gunman.
According to the folks over at Japanese Nintendo, the trademark relates to "purposes including and related to 'program for home video game machine'". Of course, with the game already being re-released on Wii U a few years back, and with the NES Classic now a thing of the past (just about), this could mean that something linked to the game is brewing for the Switch. Part of the Nintendo Switch Online service, perhaps?
As always, though, it's best to keep any excitement over trademark applications in check in case nothing ever comes of it. We'll have to wait and see if any official news regarding the game is released over the coming months.
Do you have any memories of Hogan's Alley? Would you like to see the game become available on Switch in some form? Let us know with a comment below.
[source japanesenintendo.com]