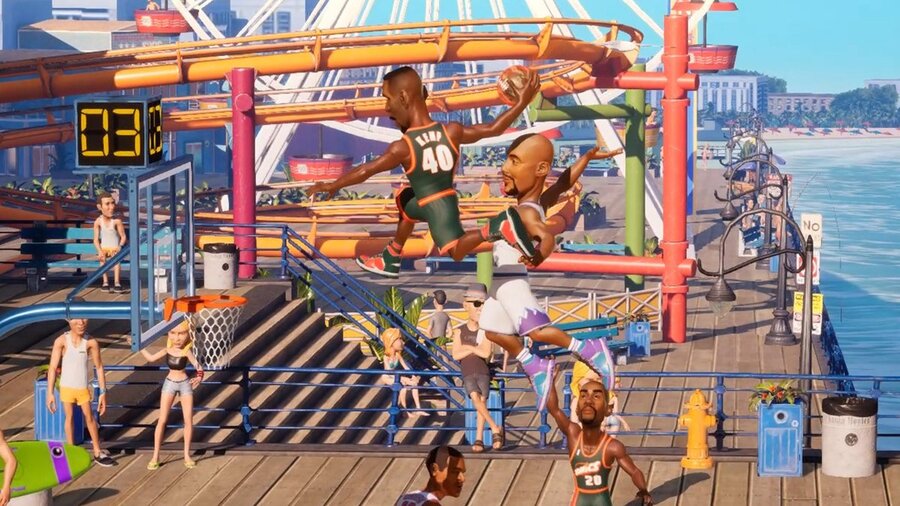 NBA Playgrounds 2 was originally planned to release on the Nintendo Switch on 22nd May, but a mysterious delay prevented the launch from taking place. At the time, developer Saber Interactive said that "there are exciting things brewing" with the franchise, resulting in this delay, and it seems we now have our answer as to what those things were.
It has been announced that 2K Sports will take over publishing duties for the title, sitting it alongside the studio's best-selling NBA 2K franchise and giving it a rebranded name in the process - NBA 2K Playgrounds 2. The over-the-top, two-on-two basketball experience is hoping to complement the best-selling series and "expand 2K's footprint in the basketball video game space".
Greg Thomas, President of the NBA 2K series developer Visual Concepts, has said the following about the new partnership:
"The original NBA Playgrounds was a fantastic throwback to the glory days of arcade-action sports. The new NBA 2K Playgrounds 2 will step up this energy and attitude big time – with a bit of added NBA 2K flair - giving fans of both franchises an exciting new way to game with friends around the world."
The game is now expected to release in "fall 2018" for Switch and other platforms. We'll make sure to keep an eye out for any more news on this one over the coming months.
What do you think about this partnership? Are you happy to see 2K Sports takeover the Playgrounds franchise? Let us know with a comment below.