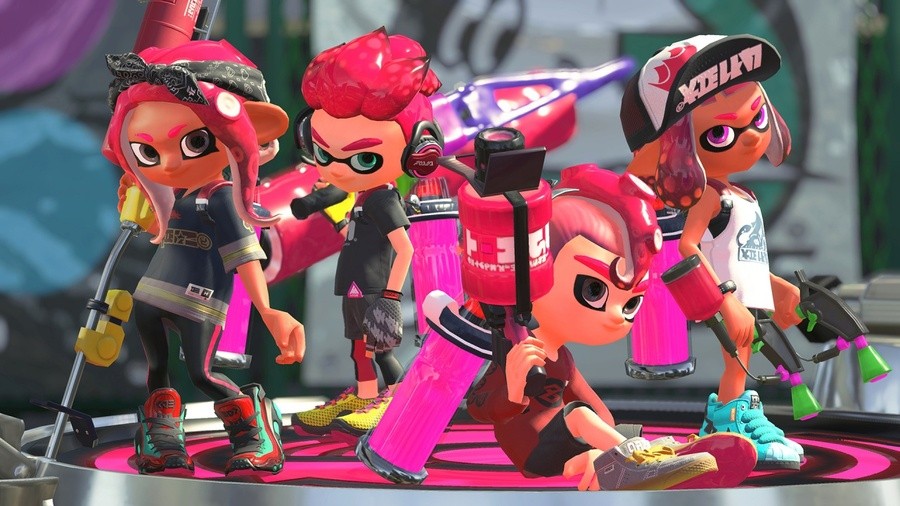 Nintendo is continually refining the Splatoon 2 competitive experience. As you'll know, updates are pushed out on a regular basis as a result. In the latest patch, Version 3.2.1, the development team behind the title has sorted out a few issues with the Bubble Blower and also fixed a small problem in the game's Salmon Run mode.
Take a look at the update notes below:
Changes to Competitive Play
Fixed an issue where bombs thrown from some types of Bomb Launchers would not cause damage when they directly hit a bubble from a Bubble Blower.
Fixed an issue where a Rainmaker shot that hits a bubble from a Bubble Blower would only do some of the intended damage.
Fixed an issue where Tenta Missiles fired while locked on to a Rainmaker barrier would not impact the position of the Rainmaker barrier.
Changes to Salmon Run
Fixed an issue where, when a lot of Snatchers are present, the max number of Golden Eggs on the stage goes down and new Golden Eggs do not appear.
Downloading this update data will make it so that you cannot communicate with players using previous update data when in The Shoal.
Splatoon 2 recently celebrated its one year anniversary with a Splatfest. Tell us in the comments if you're still enjoying the competitive and team aspects of this title a year later. 
[source en-americas-support.nintendo.com]