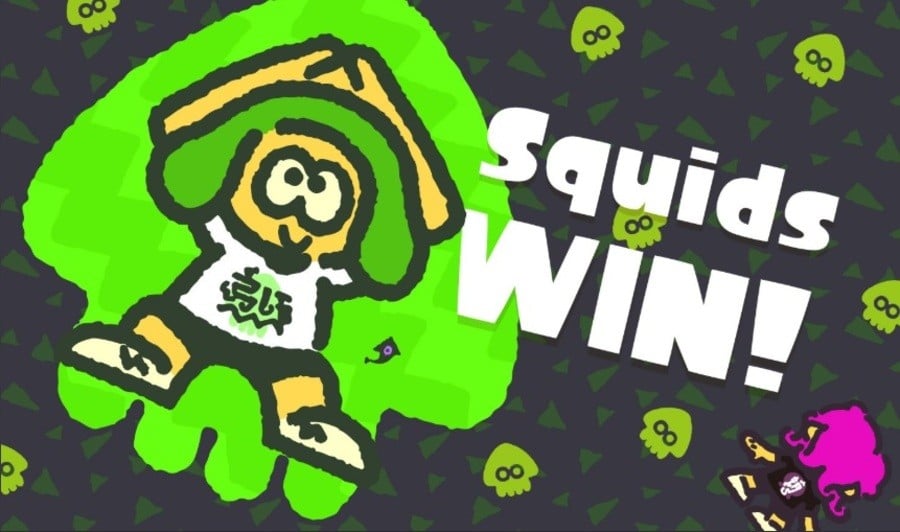 Over the weekend, Splatoon 2 celebrated its first anniversary with a Splatfest asking players if Inklings or Octoling reigned supreme. Following the hard-fought battles, Pearl and Marina have now tallied up the scores.
The winner is Team Squid, with a 2-1 victory. The squid kids got less votes, but gained more victories in the individual and team battles. Congratulations to everyone who participated in the ink-redible celebrations!
In addition to the results, Nintendo has also shared some lovely artwork, marking the game's one year anniversary:
Were you Team Squid or Team Octopus? Are you still playing Splatoon 2 a year later? Tell us below.
[source twitter.com]