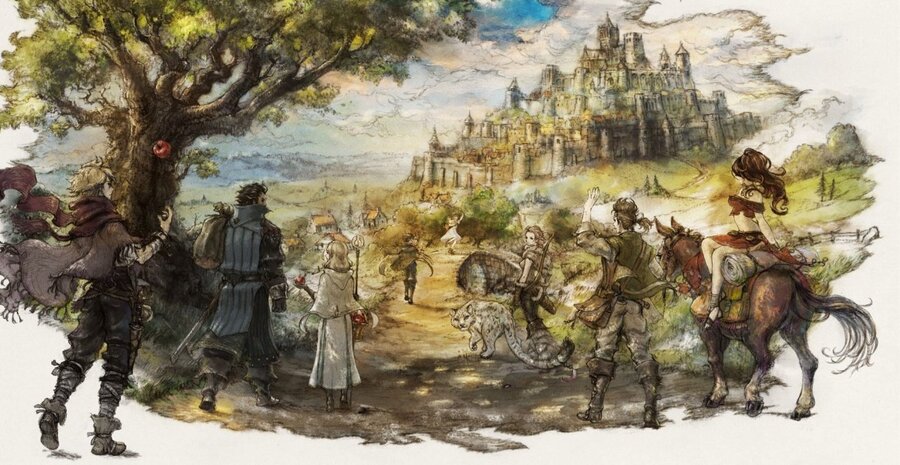 In this guide, we're going to help you find all of the Job Shrines Locations in Octopath Traveler.
There are eight of these in total, and finding them allows your character to take on secondary jobs. This allows them to use skills previously only available to other party members.
For example, if you start with Olberic, you could take on Cleric as a secondary job to gain access to powerful healing skills. As you can tell, this is a very worthwhile undertaking.
It's also worth noting that there are four secret advanced jobs that don't have a character associated with them. We'll also detail the locations of those shrines too.
New to Octopath Traveler? Why not start by reading our Beginner's Guide.
Or, read on to learn the locations of every single Job Shrine in Octopath Traveler.
Warrior Job Shrine Location
| Shrine | Location |
| --- | --- |
| Shrine of the Thunderblade | North Stonegard Pass |
Scholar Job Shrine Location
| Shrine | Location |
| --- | --- |
| Shrine of the Sage | Western Noblecourt Flats |
Thief Job Shrine Location
| Shrine | Location |
| --- | --- |
| The Shrine of the Prince of Thieves | South Quarrycrest Pass |
Hunter Job Shrine Location
| Shrine | Location |
| --- | --- |
| Shrine of the Huntress | East Victors Hollow Trail |
Merchant Job Shrine Location
| Shrine | Location |
| --- | --- |
| Shrine of the Trader | Moonstruck Coast |
Apothecary Job Shrine Location
| Shrine | Location |
| --- | --- |
| Shrine of the Healer | East Saintbridge Traverse |
Dancer Job Shrine Location
| Shrine | Location |
| --- | --- |
| Shrine of the Lady of Grace | Northern Wellspring Sands |
Cleric Job Shrine Location
| Shrine | Location |
| --- | --- |
| Shrine of the Flamebearer | Western Stillsnow Wilds |
Warmaster Job Shrine Location
| Shrine | Location |
| --- | --- |
| Shrine of the Warbringer | North Riverford Traverse |
Sorcerer Job Shrine Location
| Shrine | Location |
| --- | --- |
| Shrine of the Archmagus | East Duskbarrow Trail |
Starseer Job Shrine Location
| Shrine | Location |
| --- | --- |
| Shrine of the Starseer | Western Wispermill Flats |
Runelord Job Shrine Location
| Shrine | Location |
| --- | --- |
| Shrine of the Runeblade | West Everhold Pass |