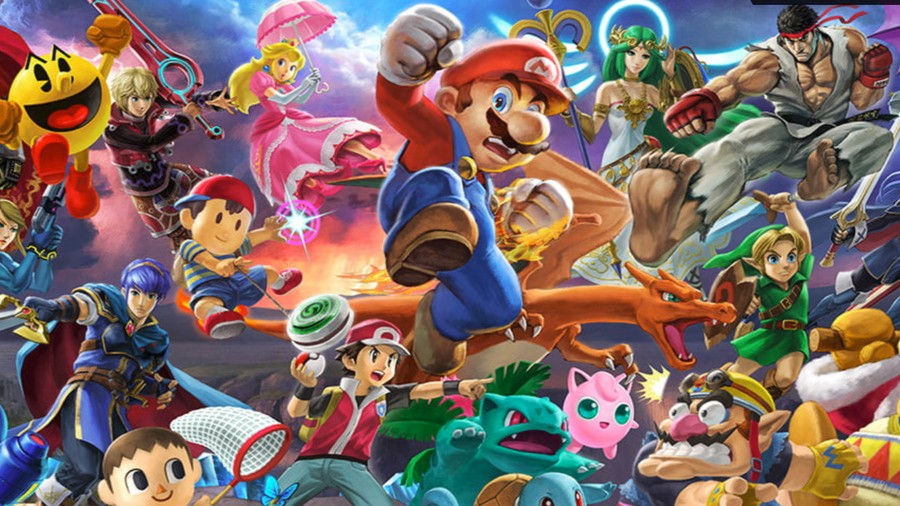 Nintendo UK is kickstarting the rest of its 2018 gaming schedule this weekend with NintendoUKVS Live: London, playing host to the first qualifier events for the Splatoon 2 UK Championship 2018 and giving players in the UK the very first chance to go hands-on with none other than Super Smash Bros. Ultimate.
The event aims to offer social competitive activities for players of all skill levels and abilities, giving fans the chance to meet like-minded people and have a great time playing the latest and greatest Nintendo titles. As mentioned above, one of the main attractions for the show will be the Splatoon 2 tournament qualifiers, with both Octo League and Inkling League matches taking place. You can find out a little more about the Splatoon 2 UK Championship right here.
Alongside Super Smash Bros. Ultimate, which will be playable on both days of the event, other games like Mario Tennis Aces, ARMS, Pokkén Tournament DX, and Mario Kart 8 Deluxe, and a selection of indie hits will also be available to play. There will also be an exciting stage show schedule to watch and take part in at the event, including the brand new @NintendoUKVS Game Show.
The event takes place this weekend (28-29 July 2018) at the Royal Horticultural Halls, London. If you already have your tickets, we're sure you're looking forward to getting your hands on all of these great games. The tickets have now unfortunately sold out, but both days will be live-streamed on Nintendo UK's official Twitch channel (see below) for those who can't make it. Expect the stream to go live starting from this Saturday.
Did you manage to get tickets? Will you be watching the events from the comfort of your own home this weekend? Let us know with a comment.