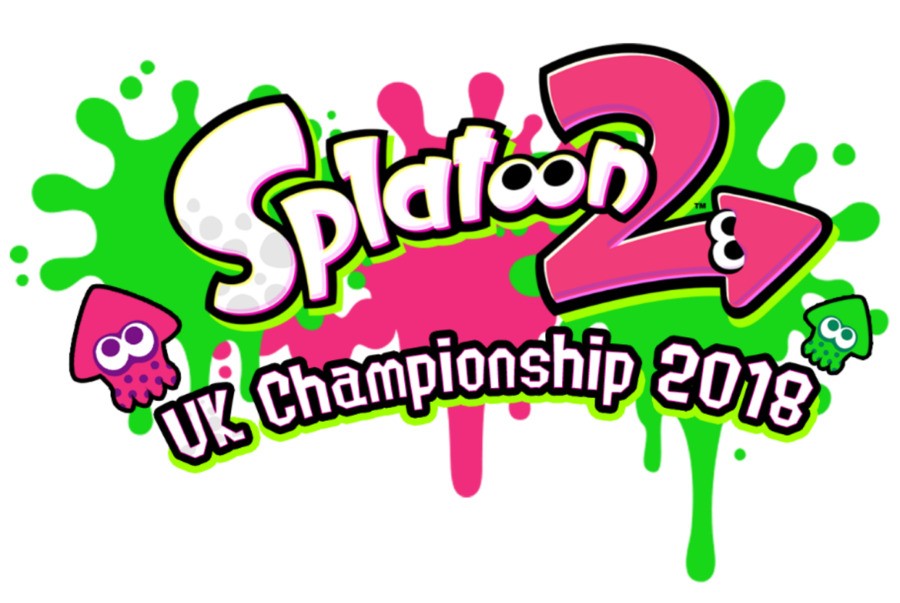 Nintendo UK has announced its plans for the rest of its competitive 2018 schedule, featuring the almighty return of the Splatoon 2 UK Championship Series and some early chances to get your hands on Super Smash Bros. Ultimate.
The Splatoon 2 UK Championship 2018 series will see an extended tournament format hosted at multiple events throughout the UK, kickstarting at the @NintendoUKVS Live: London event. This event will play host to the first official qualifier for the series, as well as being the first ever event in UK & Ireland for players to try out Super Smash Bros. Ultimate on Nintendo Switch. Other multiplayer titles will be available to play, too, including the likes of Mario Tennis Aces, ARMS, and more.
For those of you familiar with the usual Splatoon Championship setup, you'll be interested to know that this year has a slightly different player format in place, with the introduction of the Octo League and Inkling League. Octo League matches will be played in ranked game types in best of five matches, and this league is open to teams of all ages. The Inkling League is a new division specifically for squads of younger players aged 13 and under, with matches played as Best of Three in the Turf War game type.

Across the event mentioned above, and all events across the season (which can be seen below), seven Octo League teams and four Inkling League teams will make it through to a UK grand final. This event will be held at a @NintendoUKVS Live event in Birmingham in November 2018, with the top squads in both age divisions being crowned as the Splatoon 2 UK Champions 2018 (and going on to represent their country in the Splatoon 2 European Championship next year). Nintendo UK's official Twitch channel will be livestreaming footage from all qualifier events, so make sure to get involved if you love the game.
Here's a full list of Nintendo UK events coming up in 2018. The brackets before each entry indicate where an Octo League or Inkling League event/qualifier will be taking place.
Hyper Japan, London: 13-15 July 2018
[Octo/Ink] @NintendoUKVS Live: London, Royal Horticultural Halls, London: 28 – 29 July 2018
[Ink] Summer in the City, London: 11-12 August 2018
[Octo/Ink] Insomnia63, Birmingham: 23-27 August 2018
[Octo] Splatoon 2 UK Championship 2018 Online Open #1: September 2018 (Final date TBA)
[Octo] Event (Exact Event TBA): September 2018 (Final date TBA)
[Octo] Splatoon 2 UK Championship 2018 Online Open #2: October 2018 (Final date TBA)
[Octo/Ink] MCM Comic Con, London: 26 - 28 October 2018
[Octo] @NintendoVSUK Live: Splatoon 2 UK Championship 2018 Grand Final, Birmingham: November 2018 (Final date TBA)
If you want to have a sneak peek at how the competitive Splatoon 2 tournament usually plays out, make sure to reminisce on last year's event where Team Nintendo Life took to the stage in the latter stages of the competition.
Will you be taking part? Let us know if you'll be joining a group of friends and challenging for the ultimate Splatoon 2 title!