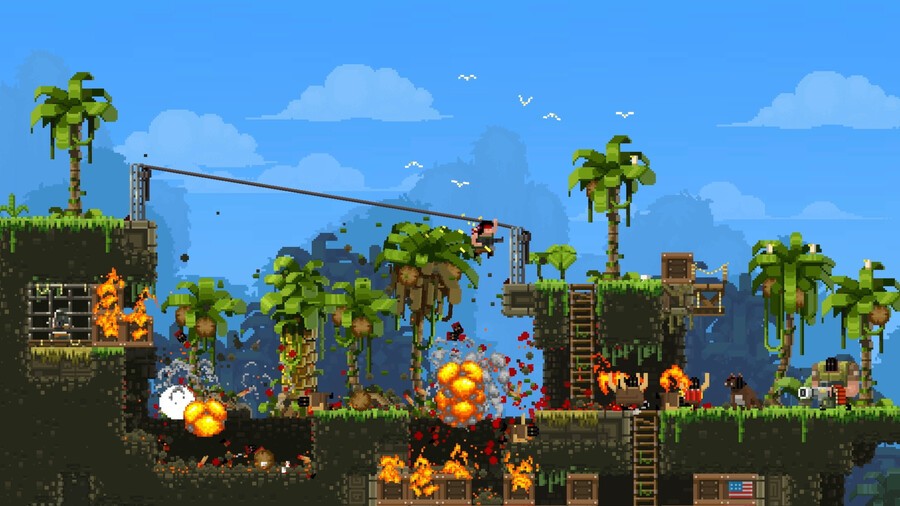 Free Lives' popular run-and-gun multiplayer platform shooter, Broforce, appears to be "en route" to the Switch according to a tweet by the game's publisher, Devolver Digital. The affirmation is a surprise considering there was no mention the game was Nintendo-bound during the publisher's E3 video event in June, even though it was originally rumoured to be coming to the Switch earlier this year. 
In Broforce, you take control of one of the many bros who must take down waves of terrorists, rescue fellow bro teammates, blow up everything in sight and save prisoners of war. For the uninformed, the characters in this title are parodies of fictional action-heroes such as Rambo, Die Hard's John McClane and Arnold Schwarzenegger's Terminator.
In existing releases, you were able to team up with multiple other players, so it's likely the same feature will be included in the Switch release. With no release date at this point in time, take a look at the game's original launch trailer below and let us know if you're at all interested in unleashing bullet hell to save the day. 
[source gonintendo.com]