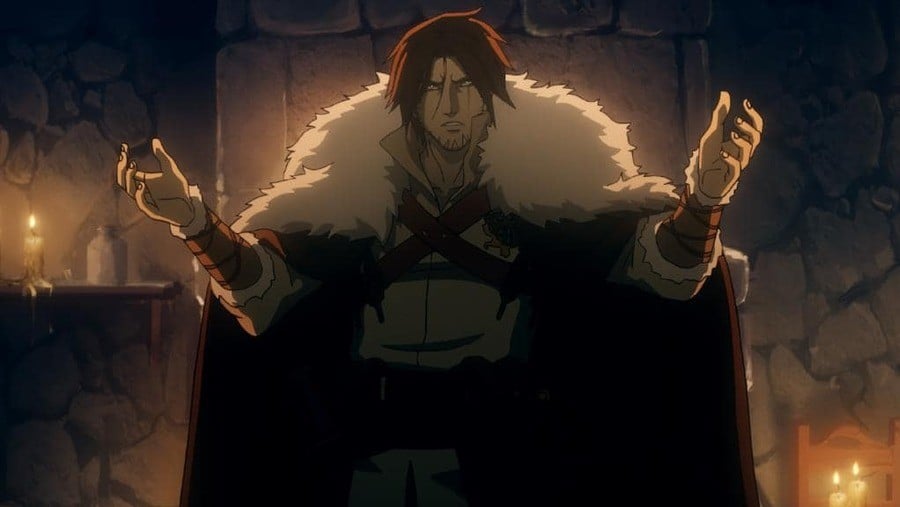 If you've been wondering what the latest developments are with the Castlevania Netflix series, the writer of the animation, Warren Ellis, recently provided a small update via Twitter.
His message is the second season of the bloody and violent show will arrive later this year. He's also reconfirmed it will be comprised of eight episodes. 
https://twitter.com/warrenellis/status/1009126402061406209
In case you missed it, Trevor Belmont's voice actor, Richard Armitage, previously confirmed a third season of the series had been ordered.
Are you looking forward to the eventual return of the Castlevania Netflix series? Have you watched the first season yet? Did you enjoy it? Let us know in the comments.
[source nintendoeverything.com]