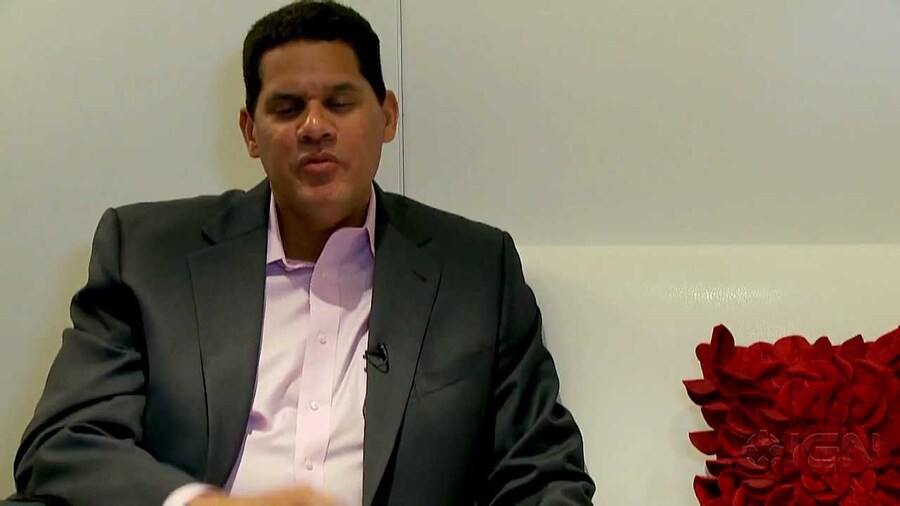 While we did see a handful of surprises during Nintendo's 2018 E3 period, some of the bigger news and reveals were leaked early through the likes of photographs and datamine efforts, damaging the shock factor that the presentations should have had. Fortnite is one obvious example of this; the E3 Direct was clearly designed to amaze fans with the game's reveal and the option to download it shortly after, but everyone already knew it was coming anyway.
Speaking to IGN, Nintendo of America president Reggie Fils-Aimé has discussed his disappointment at this growing issue, as well as the impact it has on Nintendo doing what it loves to do - surprise fans.
"You know, as a company, we want to surprise and delight our fans. That's what we live to do. So when leaks happen, it's really disappointing. We work hard to maintain the confidentiality of our information. In this day and age where everyone has a camera and everyone is looking for their 10 seconds of internet fame, it's really tough. But we try hard, very hard to keep our information confidential and keep leaks from happening."
Of course, the recent reveal of Pokémon: Let's Go, Pikachu! and Let's Go, Eevee! was also spoilt by early, leaked information, and early expectations based on limited amounts of information can have a very negative impact on a game's perception. Luckily for Nintendo, Super Smash Bros. Ultimate remained a secret right up until it was officially shown off, allowing reveals such as the complete returning roster and newcomer Ridley to be great surprises for fans.
How do you feel about the recent trend of game leaks? Do you think it ruins the surprise, or adds to the excitement? Let us know your thoughts in the comments below.
[source uk.ign.com]