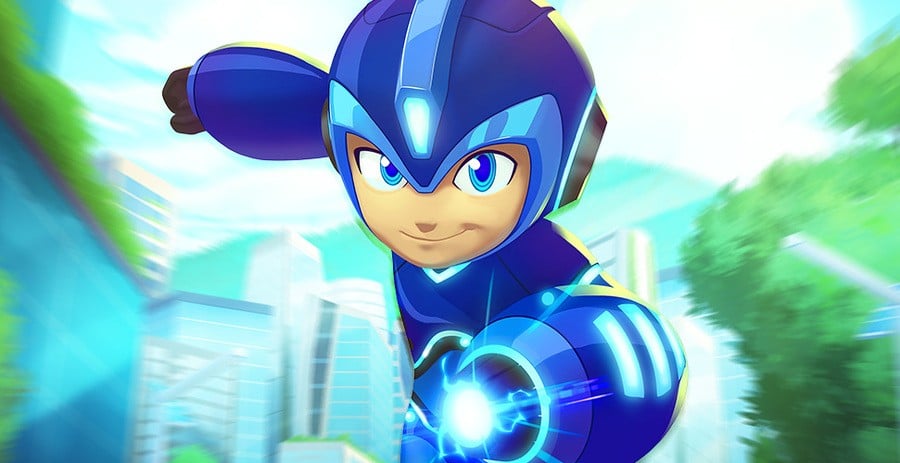 For a few years now, we've known about an upcoming animated series centered around classic Mega Man, though it's been one of those projects that seems to be weaving in and out of development hell. Nonetheless, it appears that the show is still on track for a release sometime later this year. Man of Action has now retitled the show, and a plot synopsis has been posted, as well. As you might expect, plenty of liberties have been taken.
The show will now be called Mega Man: Fully Charged, and Jakks Pacific will evidently be producing a toy line alongside the show. The official plot synopsis is as follows:
Aki Light is a regular, upbeat, robot schoolboy. He lives in the futuristic world of Silicon City, co-inhabited by robots and humans. But this robot boy has a secret… Deep within his programming lie protocols that can transform him into the powerful hero, Mega Man! When the villainous Sgt. Night and his evil team of Robot Masters emerge with ill-intentions, Mega Man dedicates himself to protecting the citizens of Silicon City.
Equipped with his Mega Buster arm cannon and the ability to absorb the powers of his opponents, he bravely battles the wickedest of villains. In this brand new series inspired by the iconic Mega Man video game, comical, action-packed adventures abound as we follow the journey of Aki Light and his alter-ego, Mega Man, as he strives to balance life as an ordinary robot boy AND an amazing superhero.
What do you think? Will you be tuning in to watch this? Do you think it'll respect the source material? Share your thoughts in the comments below.
[source rockman-corner.com, via issuu.com]